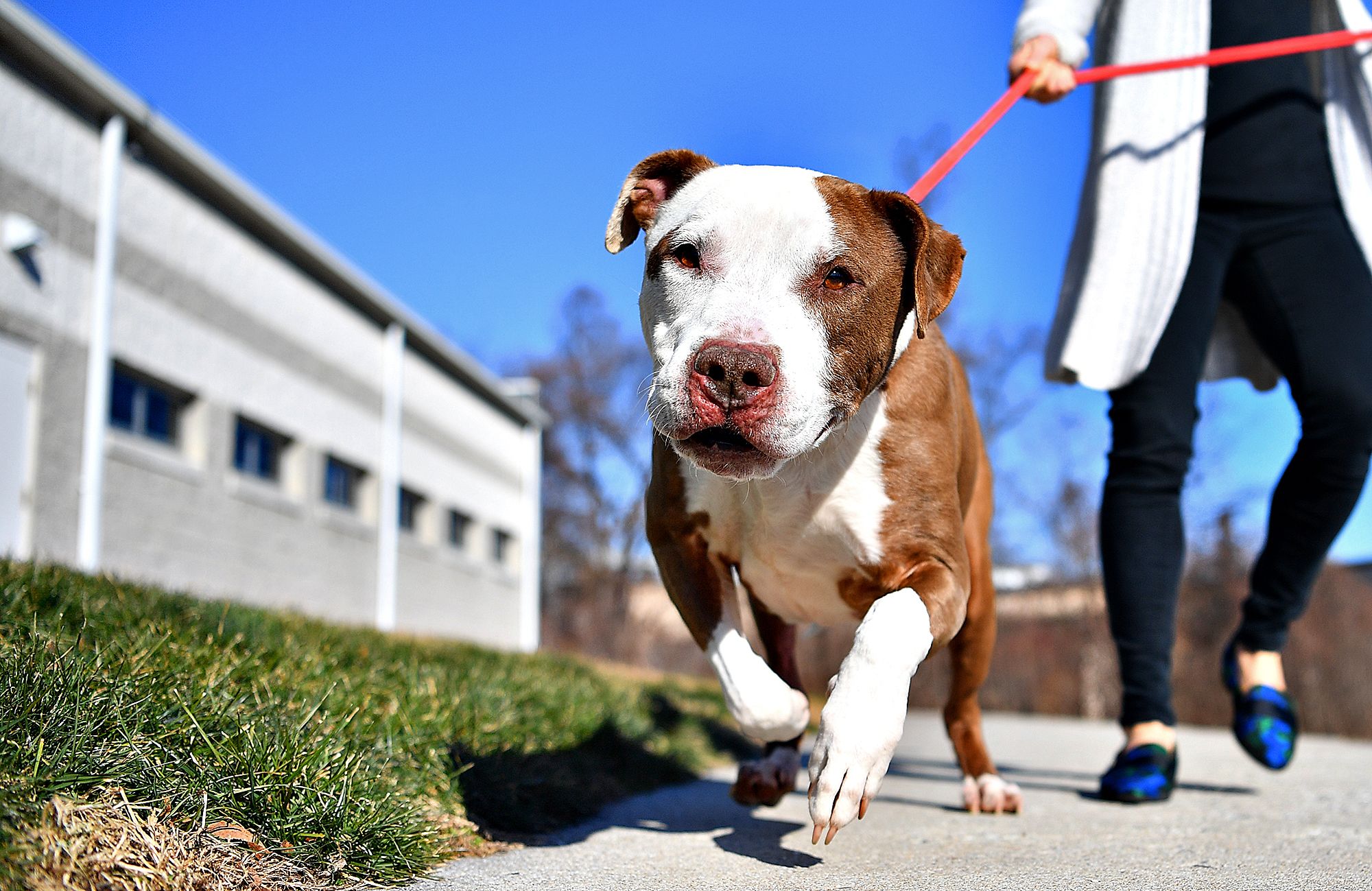 Teaching a dog to walk on a loose leash is a process. For many dogs, it requires patient practice. While you might want to go for long walks with your dog as soon as he becomes a part of your family, that is often not possible until it is practiced in short sessions. It is best to start in an area with few distractions. Choose a time when you are not feeling rushed and set a goal of practicing for maybe 15 minutes. You may get to walk only a block or two, but as your dog learns, the time and distance will increase.

Some dogs present particularly difficult challenges because they are very strong and are inclined to pull towards other dogs, people,wildlife, etc. It is very difficult to learn how to help these dogs by watching a video alone. Please contact an experienced trainer to get in-person help if that is the case with your dog. These videos are only a starting point. 
Trainers Deb Byloff and Cathy Hivner produced these videos and conduct our monthly Solving and Preventing Dog Problems seminars. They train both their own and the community's dogs at Papillonia Dog Training Academy. 
Leash Walking Part 1:
Loose Leash Walking Part 1 from Cathy Hivner on Vimeo.
Leash Walking Part 2:
Loose Leash Walking Part 2 from Cathy Hivner on Vimeo.