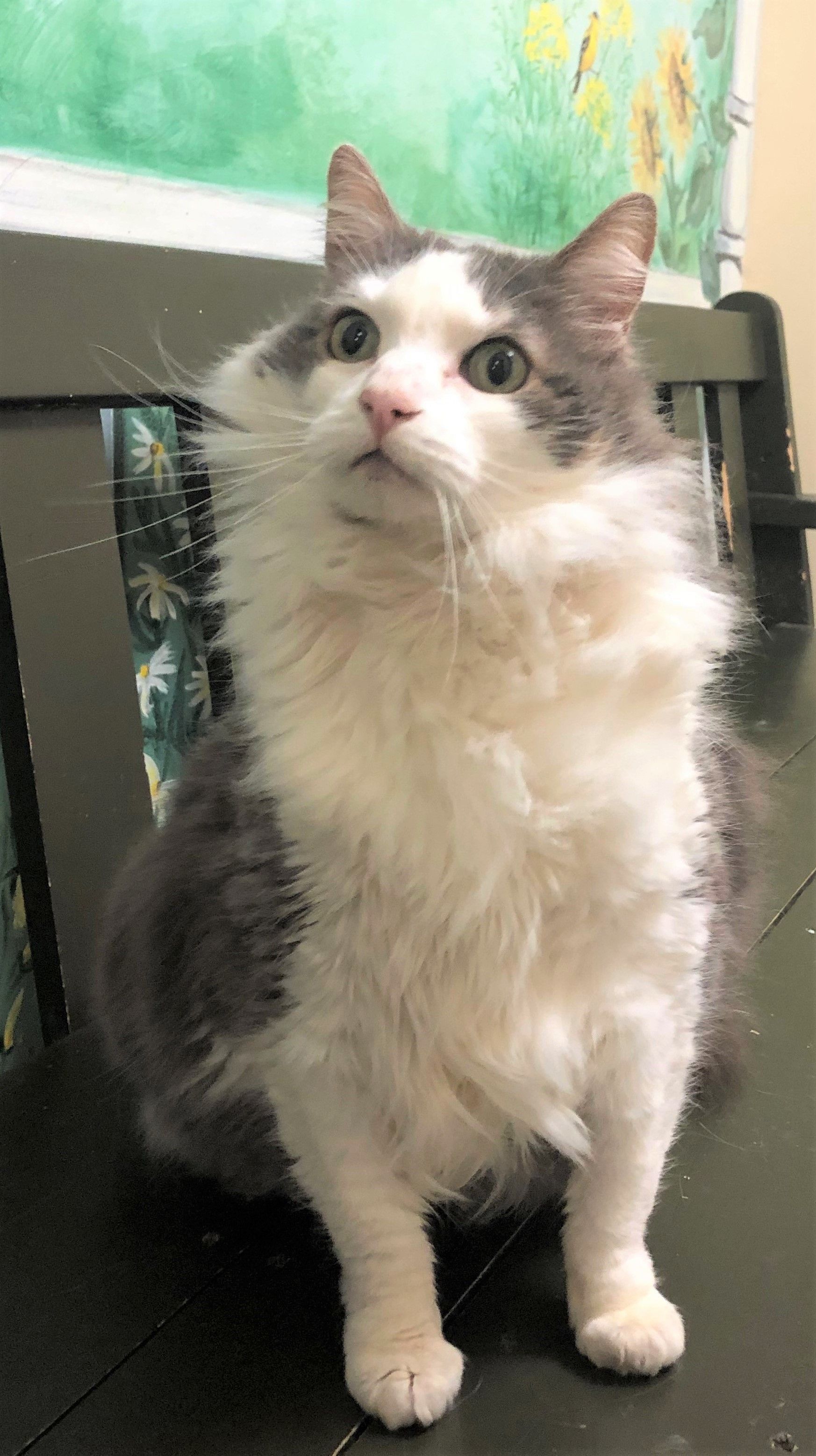 Whisper is just a few weeks away from her 10-month shelter anniversary. When she was surrendered to us on February 4th, 2020, we could not have predicted that she would still be searching for a home. We thought a cat as sweet and easygoing as Whisper with such long, luscious fur would get scooped up immediately.
Unfortunately, that was not the case. Even with Whisper's kindness and beauty, she is one of our longest-term cat residents. We believe this may be due to her fondness of being an only cat. Whisper has not gotten along with other animals she has been introduced to at the shelter, so we recommend placing her in a home with no other cats or dogs. Plus, it takes time for Whisper to warm up to you, and she can be timid until she does. So, she may prefer to not be around small children.
Although Whisper has these few quirks, we know that the perfect home is out there and seeking a cat just like this gorgeous girl. Whisper would make the perfect lap cat to stroke all day once you gain her trust and confidence. Since being in the shelter for so long, it will take a little time to win that over in her.
Another consequence of Whisper's long shelter stay is that she has gained a bit of weight that makes it difficult for her to properly groom herself. She has been struggling to groom her rear region, and this has led to extra medical care to help Whisper stay groomed and healthy. We are worried that this issue will not be resolved until Whisper is in a home where she can roam, play, and run all day - all things that will help this 8-year-old lady lose her extra weight and get back to grooming her full self properly.
Whisper's wish is to have a home. She dreams of being welcomed into a family who adores her and into laps for snuggling. She dreams of a place to wander, play, and stretch out. We dream about Whisper being adopted too, knowing it would not only improve her health and wellbeing, but wishing for her the overflowing love she deserves. 
Please help us get Whisper adopted by sharing this story or applying to adopt her today. Let's get this lady into her forever home by the end of the year!