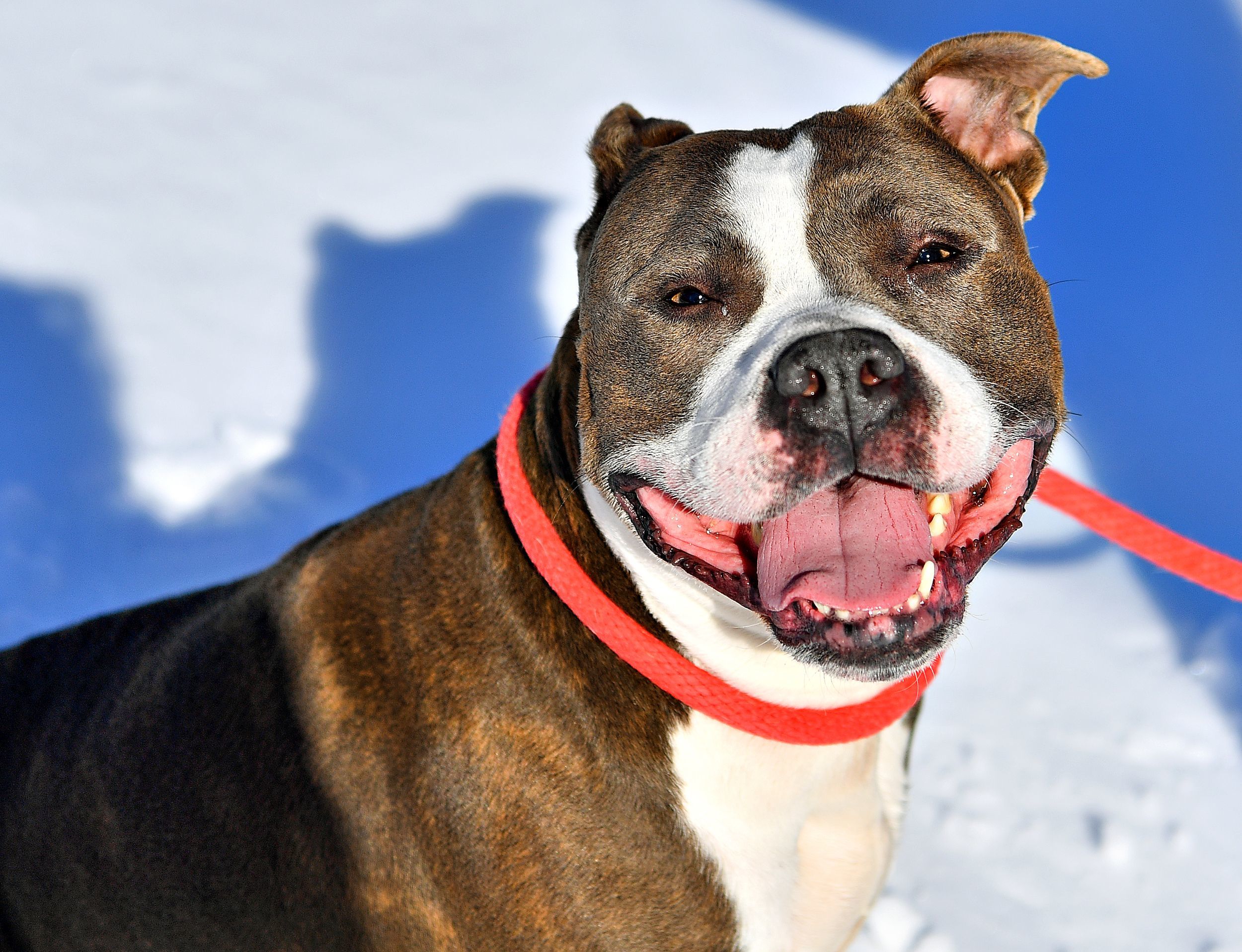 Photo provided by Dawn J. Sagert/The York Dispatch 
Like many animal shelters in the United States, an overwhelming proportion of dogs entering our shelter are Pit Bulls or bully breed mixes. Often, this is due to accidental breeding of these dogs in our community and limited access to affordable spay/neuter services, leading to more dogs than there are available homes.
To help ensure that every Pit Bull in our county finds a home and is healthy, we developed the York County SPCA Pit Bull Spay/Neuter Program.
The aim of the York County SPCA Pit Bull Spay/Neuter Program is to offer subsidized spay/neuter surgery to Pit Bull owners living in York County. By offering this low to no cost surgery to qualifying clients, we hope to remove a major barrier to spay/neuter surgery for many Pit Bull owners. This program has direct positive health benefits for the dogs that receive surgery while also helping to manage Pit Bull overbreeding.
Through the program, we offer spay/neuter surgery for just $50. To qualify, you simply need to live in York County, contact the clinic directly, and send us a picture of your dog. If your dog is a mixed breed but primarily Pit Bull, your dog may still be considered for the program.
If you have a pit bull in your family and would like to learn more about this program or schedule an appointment, please contact us at 717-764-6109 ext. 302 or email clinic@ycspca.org.