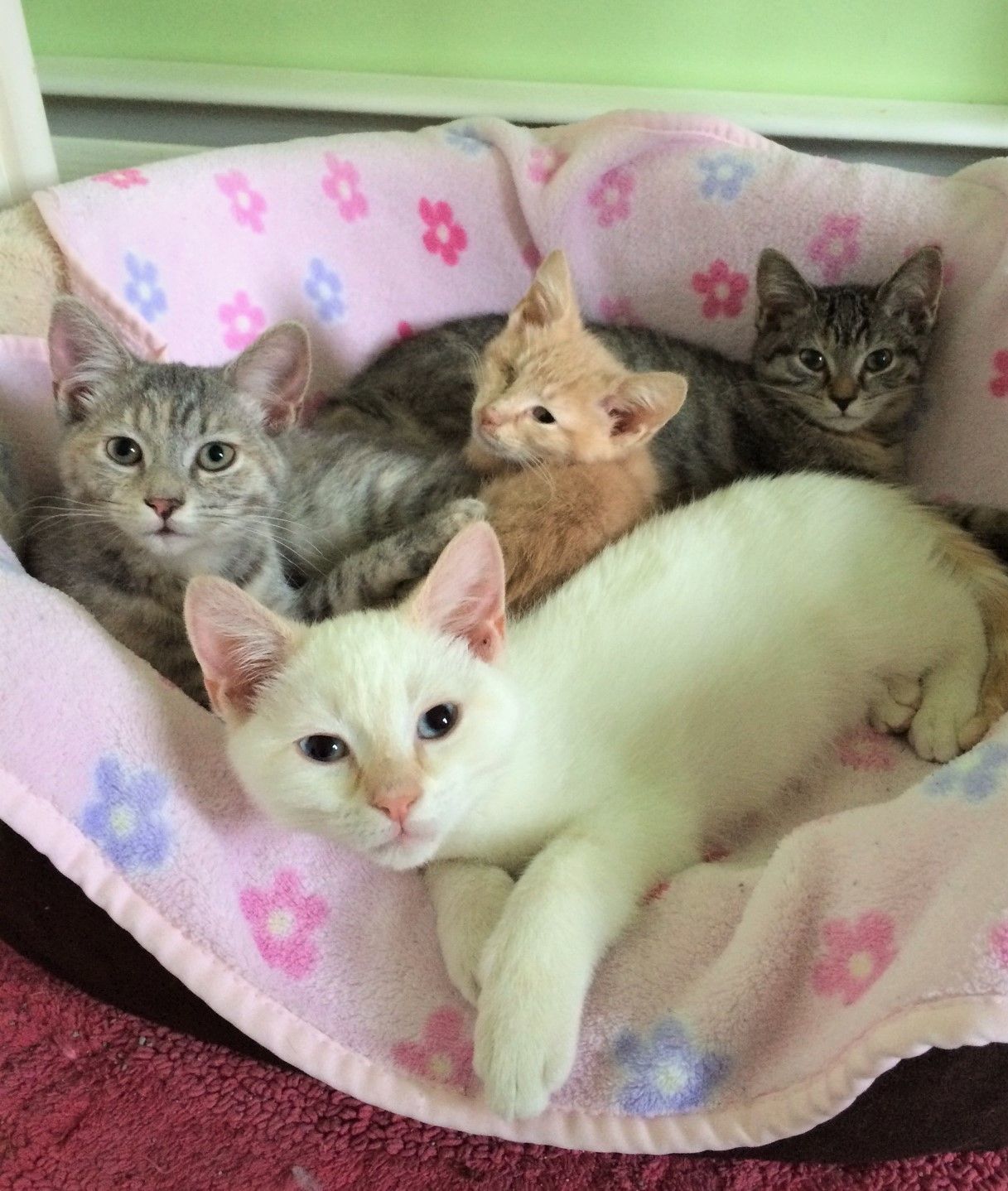 Buttercup and her tiny babies arrived at my house in September 2019. She came from a hoarding situation. Hoarded cats can be very skittish, as most have had little contact with people. They do not enjoy being touched or picked up. This was the case with Buttercup. Once settled into my comfy kitten room, she was very stressed, wasn't eating much, and vomited most of what she did eat. But despite that, she was a very devoted mother, rarely leaving her babies. Most momma cats need no help raising their babies, but Buttercup, who was small and thin, did. She simply wasn't making enough milk to feed them all. So a few times a day, I would give the kittens extra feedings to keep them growing big and strong. Poor Buttercup, in a strange home with some stranger scooping up her babies, really wasn't pleased with me.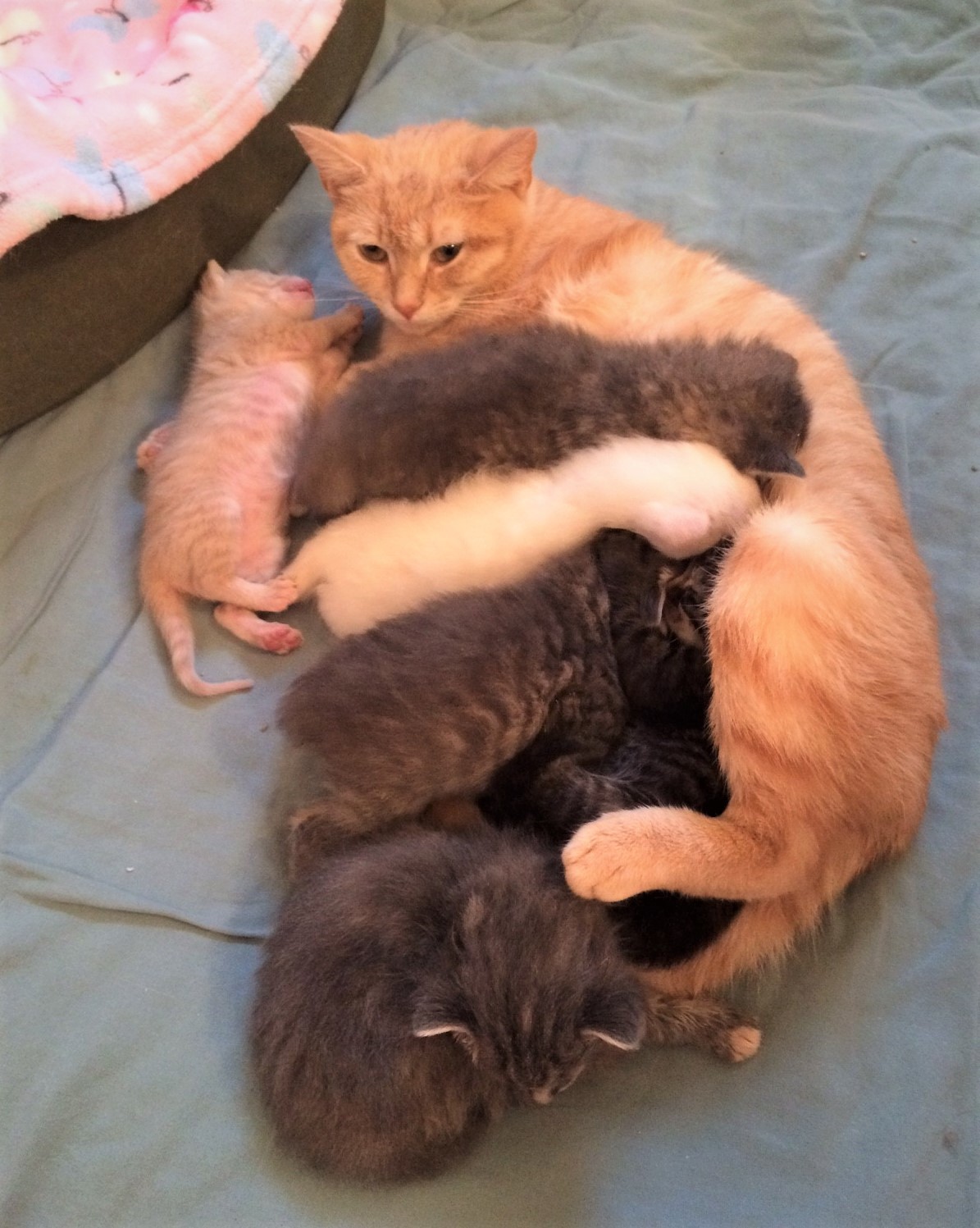 As the weeks went by, the kittens grew, as kittens do, and Buttercup grew too. She started gaining weight and becoming more comfortable in my presence. She learned to play with interactive toys, so I became a harbinger of fun, not fear. Two of her kittens were special needs: Raspberry, who was completely blind, born with undeveloped eyes, and Patch, who was blind in one eye and had partial vision in the other. Initially I felt sorry for them, but living with these two gave me a whole new perspective. They live life with as much zest as sighted kittens. I truly forgot they couldn't see! They have an amazing sense of where things are and even are able to catch flying toys in mid-air. Brazen Raspberry's favorite place was at the top of my six-foot cat tree! Trust me when I say, they aren't missing out!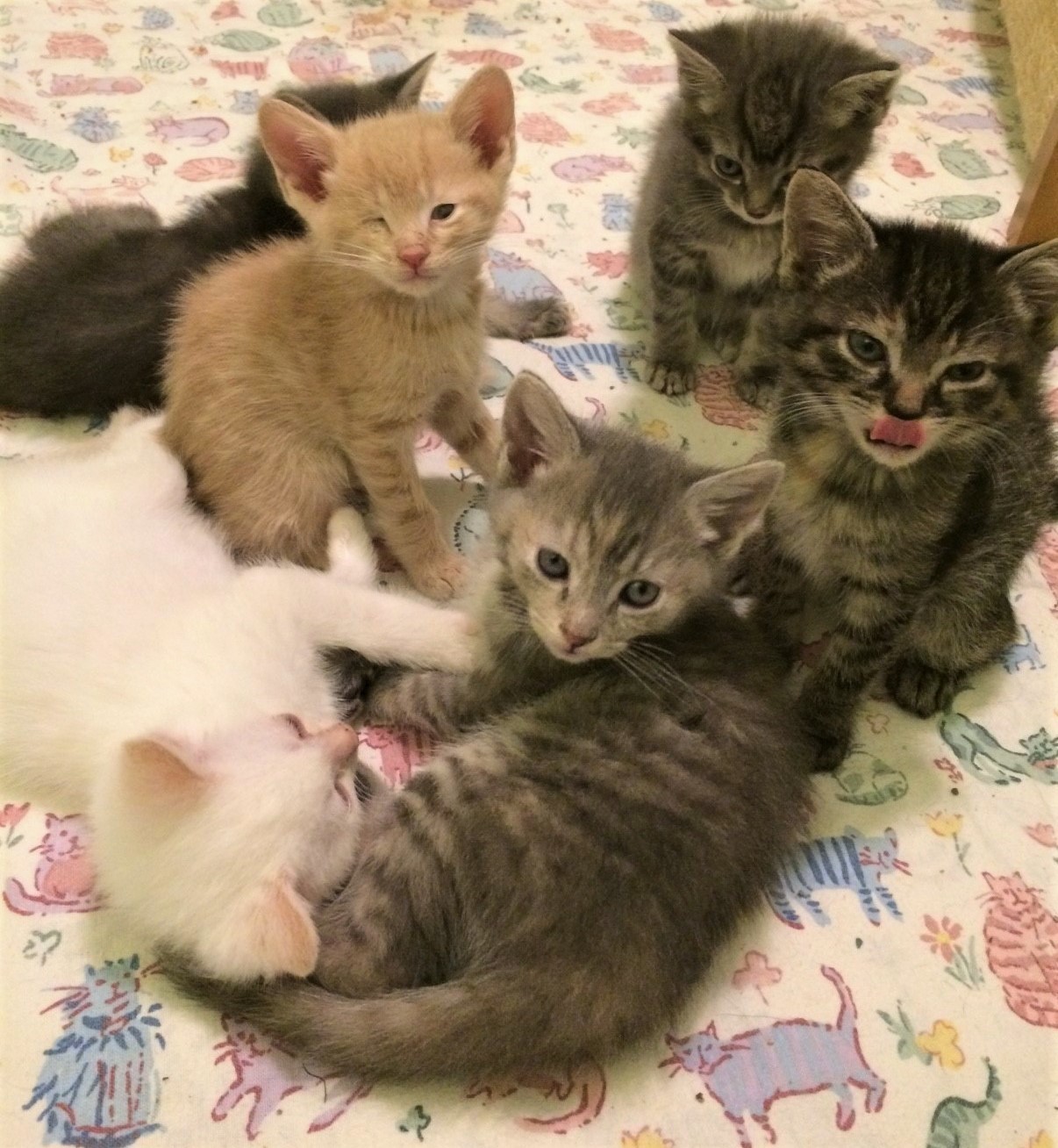 In no time the kittens were ready for their own homes. In addition to spaying and neutering, Raspberry and Patch underwent surgery by the YCSPCA's amazing vet, Dr. Weekes, to remove the eyeballs and tear ducts that were causing discharge and stitch the eye sockets closed for cosmetic reasons. In a few weeks time, Raspberry and Patch, along with their siblings, Nutmeg, Splash, Bing, and Raja, were all adopted.
Since Buttercup was making progress at my house, it was decided that she stay and continue to learn the ways of a house cat. Over the course of the next year and with gentle patience, she made amazing strides. By the time of her adoption this past February, she would let me pick her up, cut her nails, and she loved being petted and brushed. She hung out with us when we watched TV and slept on our bed every night. Like most cats from hoarding situations, she will always be nervous in new situations or with new people, but will be a loyal, loving companion to those she trusts. I really miss her and, yes, it was very hard to give her up, but knowing that I made a difference in her little family's life and that I can do the same for others gets me through.
This story is just one example of how fostering makes a real difference in the life of a homeless animal. In addition to saving lives, fostering helps these future pets learn to live comfortably in a home setting and understand firsthand how wonderful humans can be. It's not only the animals that benefit, but the satisfaction derived from giving your time and attention to these deserving creatures is highly rewarding!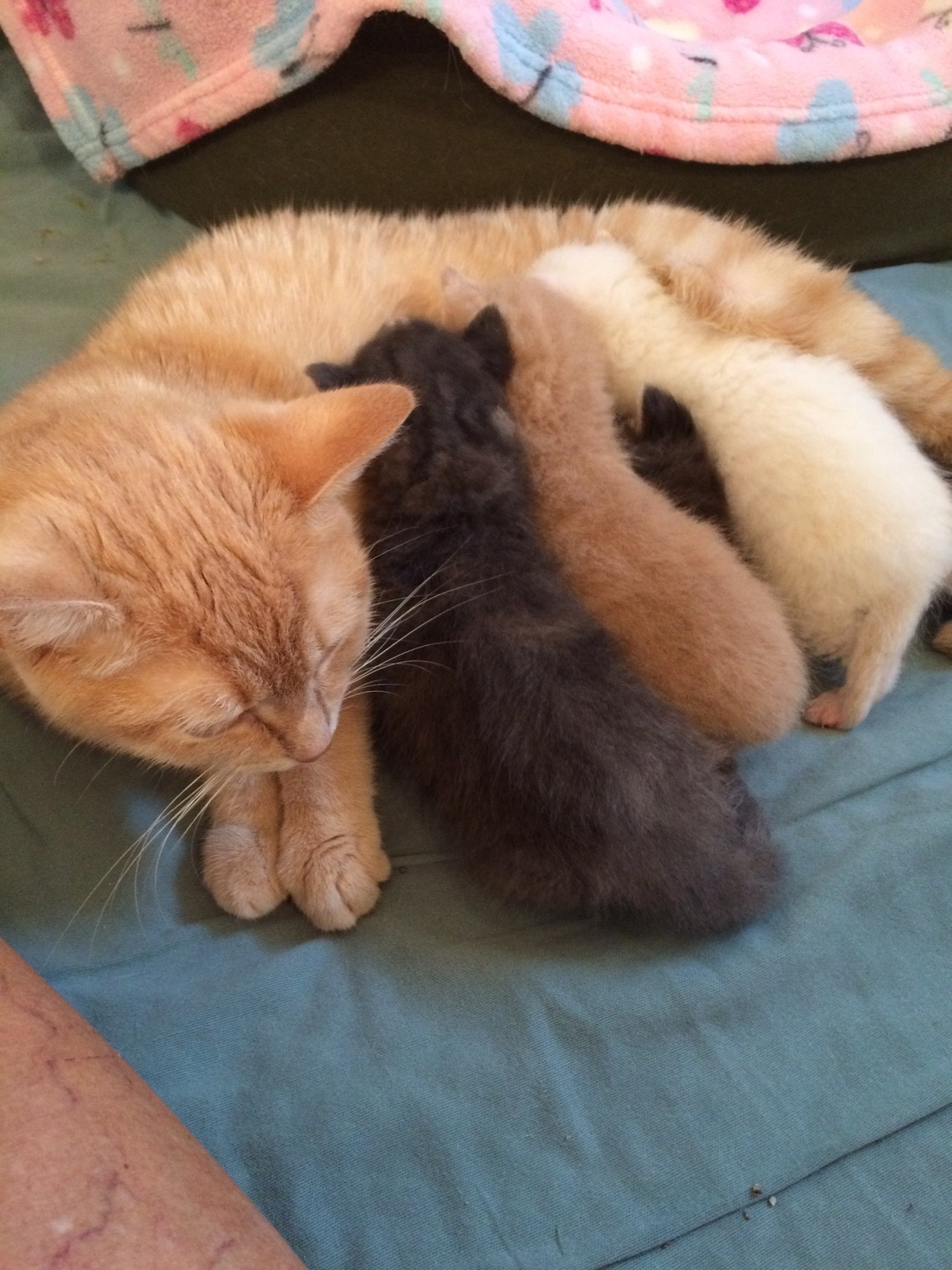 Sarah Perina has been a cat and kitten foster for the York County SPCA for 8 years and has fostered over 100 underage kittens. She is also a longtime YCSPCA volunteer.