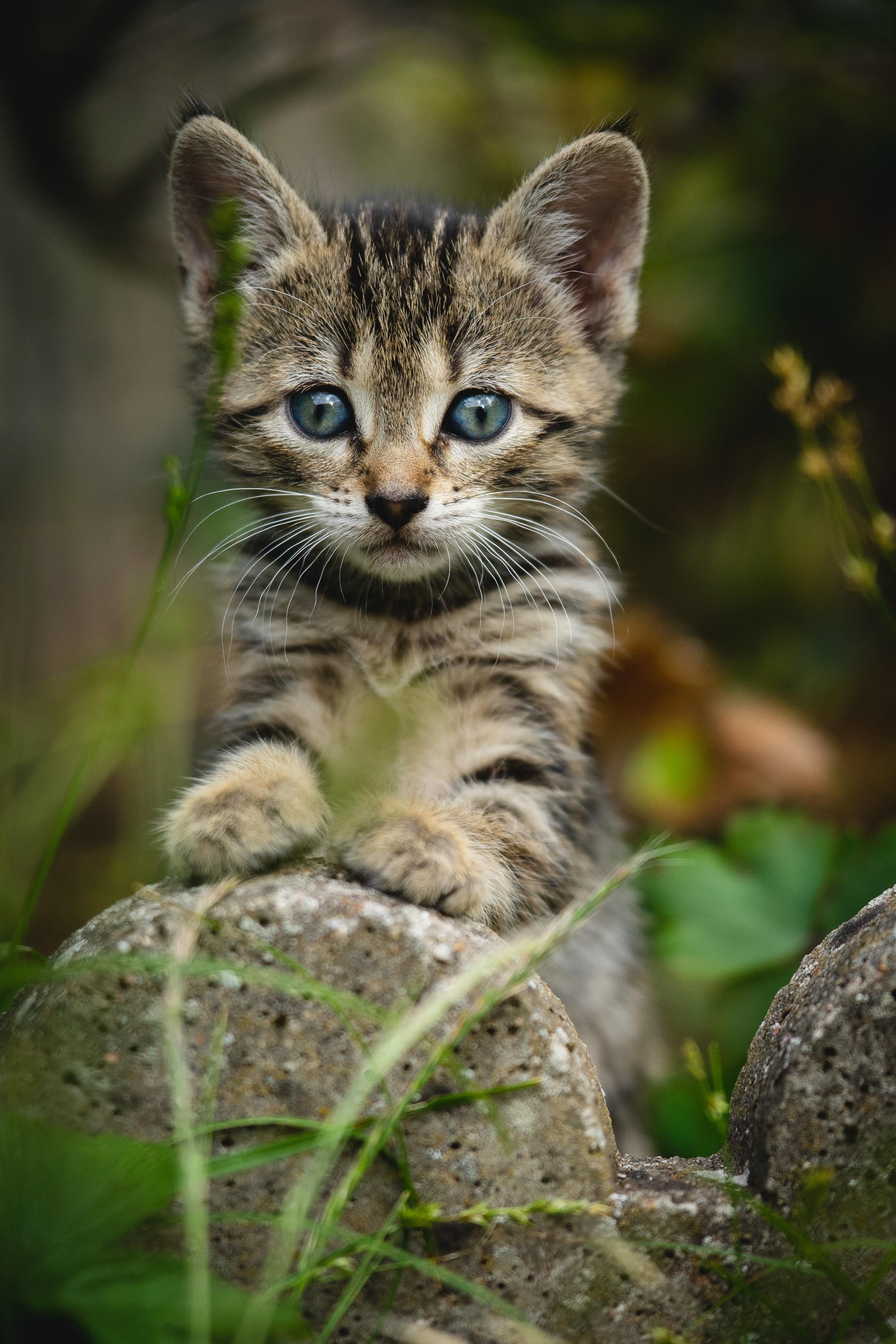 Spring brings warmer weather, rain, fresh growth, and kitten season! Though it sounds adorable, kitten season can be a difficult and very busy time for those working in the field of animal welfare. Kitten season runs from March through September, though heavily concentrated in the spring. Female cats become pregnant over the winter or early in the spring, and can have two litters per year, averaging four kittens per litter. This leads to an overwhelming influx of kittens into shelters during kitten season.
The best way to help prevent this large influx of homeless kittens into local animal shelters is through a Trap-Neuter-Return (TNR) program. By trapping cats before they birth their spring litters, hundreds of lives can be saved. If a pregnant cat has already given birth to her litter, the following tips can be used to safely and successfully trap the momma and her kittens for TNR.
Begin trapping immediately if any of the following apply:
If the kittens are 12 weeks (approximately 3 lbs.) or older, meaning both the mother and her kittens are ready to be spayed or neutered and can receive a Rabies vaccine.
If either the mother cat or the kittens are in an area where they are in immediate danger.
If either the mother cat or any of the kittens appear very sick or injured.
If none of the above situations apply, it is recommended to monitor the cats closely until they are ready to be trapped for spay/neuter and vaccination. This best practice involves allowing a mother cat to care for her kittens in their outdoor home until the kittens are 12 weeks old and are ready to be spayed or neutered. 
Take special safety precautions when trapping kittens due to their small size.
Ensure you have enough traps so that each cat or kitten has its own trap.
Use kitten-sized humane traps. When larger traps are used, one kitten might set off the trap while another one is still at the entrance, leading to possible injury.
Always actively monitor traps you have set for kittens. They are more fragile and sensitive to the elements than adult cats. 
After a cat or kitten has been trapped, the trap should be moved to a temperature-controlled staging area.
Think like a cat!
If a kitten is trapped first, it may start meowing, attracting its mother and the other kittens.
Place a second trap immediately behind the trapped kitten. Another kitten or the mother will go into this trap trying to get to the first trapped kitten. 
If the mother is trapped first, setting the traps up in a similar fashion will encourage one of the kittens to go into the second trap to get to its mother. This works best if the traps are covered with a blanket with only the entrances exposed, so it appears to be a tunnel to the cats.
Don't forget:
If you trap a mother cat who is still nursing, be sure to let the veterinary staff know so that she can be released back to her kittens as soon as possible after surgery.
Kittens MUST be 3 lbs. (approximately 12 weeks) to come through the TNR program at the York County SPCA, as they must be 12 weeks old to receive a Rabies vaccine.
If they are healthy and thriving, returning kittens to their outdoor homes as part of a TNR program is a safe and desirable outcome. There are not enough homes for every kitten that could potentially be surrendered to a shelter during kitten season. TNR helps save these lives.
Our TNR program accepts walk-ins with no appointment necessary, Monday through Thursday, between 8:00-8:30AM, limit one cat per person per day. Please make sure the cat is in a secure, humane box trap. The $15 fee includes spay/neuter surgery, ear tipping, and Rabies vaccination.  To bring more than one cat at a time, please call 717-764-6109 ext. 302 or email clinic@ycpsca.org to schedule TNR appointments.