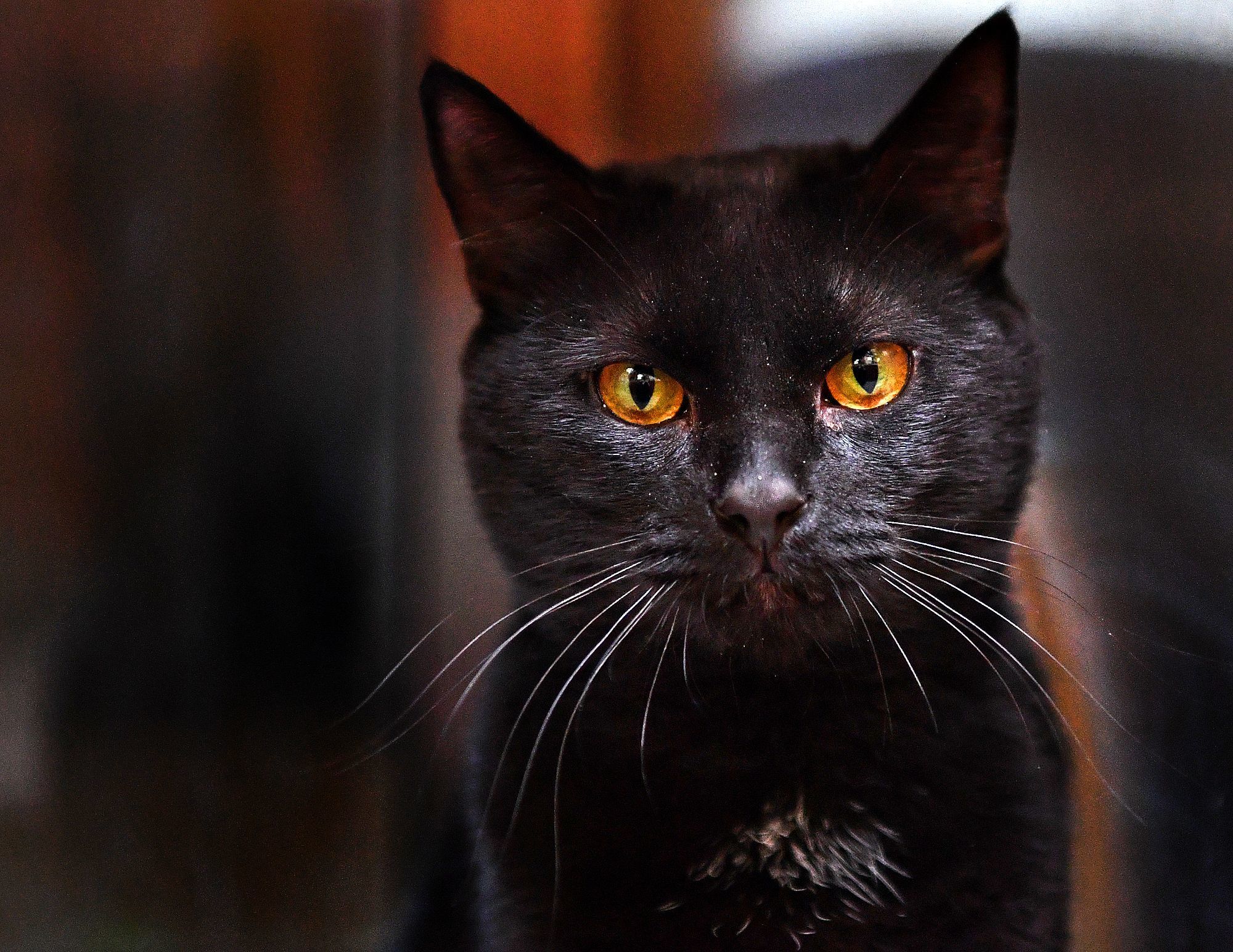 Batman, our second longest-term cat resident, has been with the York County SPCA since last October. In those 8 months, he has shown us every side of his personality.
When Batman first came to the shelter, he was timid and nervous to be in the new environment, but still sweet. After not receiving much adoption interest, we sent Batman to one of our satellite adoption centers, PetSmart, to help him be seen by a new audience and meet more potential adopters. However, around this time, Batman developed an ulcer on his nose.
He needed daily medicine and regular visits back to the shelter for check-ups. During that time, Batman's anxiety intensified, and he began showing signs of stress. So, we moved him back to the shelter to eliminate the travels and give him a more fixed space to call his own.
Batman became very attached to that space - so attached that he became protective. That is when his attitude came out. At his nicest, Batman was just sassy. At his worst, he was hissing, slapping, and scratching. We could barely touch Batman, and he needed a permanent "I'm being crabby" sign that we hang on the doors of cats who are feeling moody and want alone time. When you would stand at the door of Batman's space, he would plaster himself to the corner, and when you opened it, he would lunge and swat. As if feeling sick and uncomfortable was not enough, now Batman felt the need to guard what he considered his whole world.
So, one of our Animal Care Technicians, Marie, began working with Batman to grow his world bigger. Although Batman was terrified to leave his cage, Marie gave him gentle nudges to explore the room outside. At first, he would jump out and jump right back in. But gradually, he took more and more steps away from his safe space. Eventually, Batman grew confident enough to explore the entire room, checking out every corner and even waiting by the door to sneak out. His curiosity flourished as did his sense of security, and Batman grew into a healthy, happy cat.
Now, when you walk up to Batman's cage, he trots to the door and waits eagerly for you to be open it. He looks up with his beautiful green eyes as if saying, "Come on, let's explore!" Marie helped Batman see that his world is much bigger than he thought; so now, he is comfortable and confident enough to let his guard down. He even loves to be snuggled, have his head scratched, play, and receive affection. Since he is still independent and can play rough (he likes to play bite), we would recommend a home with older children only. Batman is hesitant around other cats, but could warm up with a slow, well-managed introduction. We're unsure how he feels about dogs.
We're so proud of the friendly, independent cat that Batman has become, and so proud of his transformation. But more than anything, we want to see Batman's world grow even bigger by going home! We know this sweet guy has even more personality to blossom into, and we trust that he will find his ultimate happiness in his forever home. If you can give that to Batman, please apply to adopt him today.