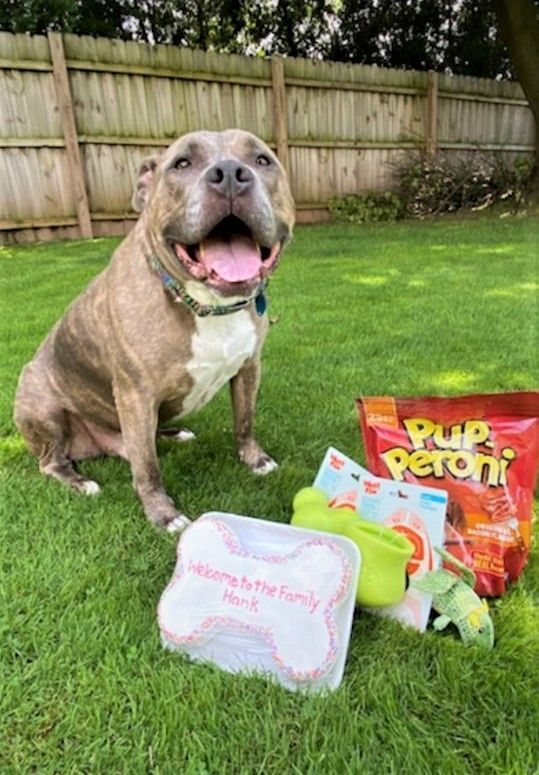 Why do not only rescue partnerships, but also fosters mean a great deal to our organization? Well, the answer is simple – because we want to save as many lives as possible.
As an open admission shelter, we never turn an animal away. We take in animals who are lost, surrendered, sick, injured, abandoned, and victims of cruelty and neglect. To this, we can add animals who come into our Safe Pet program, which provides temporary refuge for pets whose owners have been displaced from their homes, as well as animals in our CARMA program, which provides low-cost veterinary services to those in need. So, once our shelter nears capacity, it is imperative that we find a way to continue taking in animals who need our help.
That's where our phenomenal rescue and foster partners come in. As the shelter fills, we reach out to our rescue partners and fosters, who help provide temporary housing and find forever homes for our animals. This not only saves more animal lives, but also allows us to have space in our shelter.                
During the COVID-19 pandemic, our shelter was the emptiest I have ever seen, and I've worked here for almost ten years. When COVID-19 struck, people did not leave their homes, go on vacation, or plan normal family outings like they had before. One thing that meant was very few animals were getting lost. For the first time ever, our shelter had a bare minimum of animals. That led to wonderful results, like a healthier animal population and more one-on-one enrichment time for each animal. Though, what we did not expect was the following year to impact us so drastically.
Almost 15 months later, we are back to our "norm." Our kennel is full of barking dogs; our cattery (cat area) is full of cats and kittens; and the small animal room – which houses rabbits, mice, hamsters, guinea pigs, ferrets, and birds – needed to be doubled.
Now that we are back to our busy season, summer, we heavily rely on rescues and foster homes. A rescue organization is a different outlet for the animal, offering a new audience and a new opportunity at getting adopted. Plus, by rescues transferring animals from our shelter to their facility, space for incoming animals opens at the shelter.
Our fosters are equally important, especially when it comes to teeny-tiny kittens who need out of our building and into a calm, quiet foster home. There are many reasons why kittens thrive in a foster home far better than in the shelter. Their immune systems are not strong enough to fight viral infections that can spread in the shelter environment, they may be too small to receive vaccines, they may need to be bottle fed, or they may have come to us already sick and, therefore, with an already weakened immune system. The foster can help build up their tiny immune system as well as socialize the kittens.
Our dog fosters also help tremendously. They can offer a dog routine, socialization, help the dog learn in-house manners and crate training, and help us to understand the dog's personality in a home.
We never want to turn any animal away. When a community member brings a lost animal to the shelter or when an owner must surrender their pet, we are here not only to help that person, but also to make sure that animal finds their new, promising family.
Prior to adoption, rescue, or foster, all our animals are microchipped, vaccinated, tested for heartworm and Lyme disease, and treated with flea and heartworm preventatives monthly. Before any animal is adopted or sent to rescue, they are also spayed or neutered at our cost. We want to set them up for the best possible future with their new family prior to leaving our organization. Even with all the medical costs we cover, we do not charge a relinquish fee to any rescue. We partner with other organizations so we can save more lives, not dollars.
This month alone has impacted our shelter greatly due to all the lost and surrendered pets we took in. This month alone marks the most animals we have sent to rescue or foster since the pandemic began. We are very fortunate to not only have great staff and volunteers, but also rescue and foster partners. Our extraordinary volunteers and partners help us strive to be the best voice possible for those who do not have one. By continuing to work with our community and our partnering animal rescues, we can make a huge difference. Our organization is beyond grateful to those who have been able to help us give an animal a second chance at life.
Check out some of our happily adopted and fostered pets!