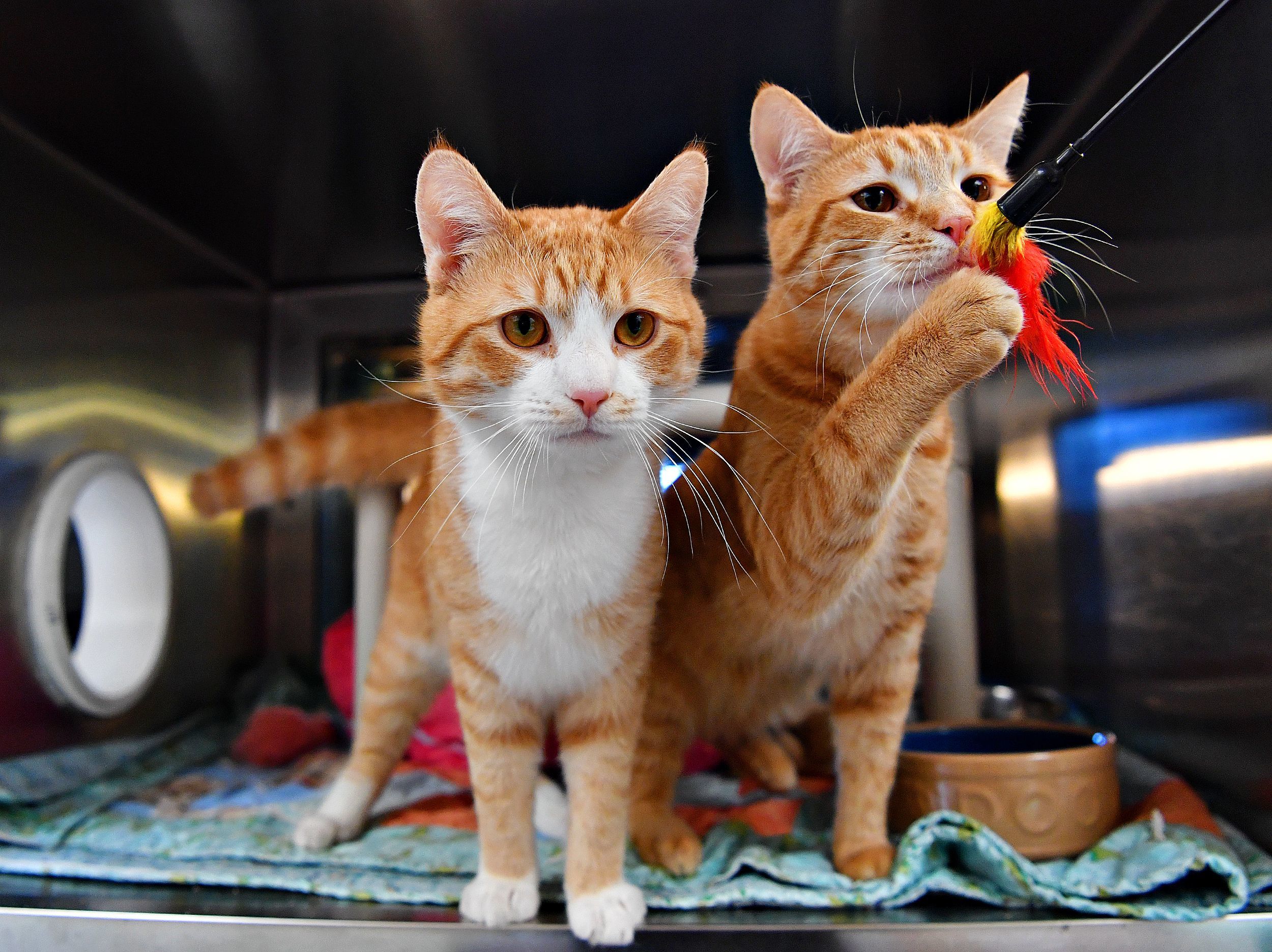 The York County SPCA is an animal resource center with the capacity to safely house about 240 animals. We are currently housing about 292. As our staffing levels diminish, animal count rises - this trend is not a coincidence. It takes people to get animals out the door.
Like many organizations and businesses in our nation, the York County SPCA is enduring a severe labor shortage. We are currently hiring for two full-time Veterinary Technicians, three full-time Animal Care Technicians, and two full-time Customer Service Representatives. We are not alone. The shortage of animal welfare workers is a national problem, according to the Association for Animal Welfare Advancement. In a recent blog post, the AAWA said, "There are presently about 7,000 openings for veterinarians across the country, with the number of openings for veterinary technicians even higher – and not enough veterinary professionals to fill these positions. Some studies estimate that there are 3 jobs for every one person in veterinary medicine. It makes sense when you consider there are only about 3,200 new veterinarians graduating each year, from just 32 veterinary schools." 
Like other animal shelters across the country, the YCSPCA is operating with too few staff members to provide veterinary care, process adoptions, and conduct other essential animal care duties at a rate fast enough to keep up with animal intake. We are approaching a critically high volume of animals, with the shelter more crowded than we've experienced in about two years and with an alarmingly slim staff. Overwhelmed is an understatement.
"It's like a switch was flipped," said Steven Martinez, Executive Director of the York County SPCA. "We went from a nearly empty shelter at the beginning of summer to a packed house, seemingly overnight. It's challenging to account for such fundamental operational changes in a very short span of time. The labor market shortage significantly adds to our frustration. If we could get our staffing back to normal levels, we could manage our way out of this. But if things keep going as they are, and we cannot hire more help, then I fear our save rates will start to drop, which is the worst-case scenario."
So, we are calling on everyone in our community to help spread the word to adopt, foster, and share our job opening posts. It is most urgent that the animals in our shelter find homes as soon as possible.
Our job openings can be found on Indeed or the Careers page of our website so that folks can share among their networks of friends. All available animals can be viewed on the Adopt page our website. From there, one can submit an application to adopt or foster, saving the life not only of their new companion, but also of the next animal to come through our doors.
You will notice that there are less animals available for adoption than are currently being housed by the YCSPCA. Animals do not become available for adoption the day they enter our shelter, and this is for multiple reasons. Every stray animal is placed on a several-day hold in case they are lost and their owner comes forward to reclaim them. Many animals require extensive veterinary care such as daily observation, rounds of medication, IV fluids, surgery, medical quarantine for highly contagious infections, dependent assistance with everyday routines, and other medical procedures. Many animals come into the shelter panicked with fear and stress, and it might take days or even weeks for them to decompress. It takes time for them to trust humans again, to gain confidence and reassurance again. Every animal has specific needs, and we do our best to fill those needs as quickly as possible in order to get them ready for adoption.
Because every animal is unique, the demand for a robust, dedicated team of humans to ensure their health, wellbeing, and positive future is even greater. Other contributions to our in-shelter population are animals in protective custody, who we rescued from cruelty and neglect, and animals in our Safe Pet program, which provides temporary housing for pets whose owners are fleeing domestic violence, suffering homelessness, or displaced due to natural disaster. 
In July alone, we took in 263 animals. They are experiencing different stages of their YCSPCA stay - some have been adopted, some are decompressing, some in Safe Pet, and others receiving medical care. The need for staff to help every animal through the shelter and into adoption is critical, and the need for adoption or foster is equally crucial. Even one animal leaving the shelter counts because that frees up space for another coming in. And we will always be here to provide the refuge they seek.