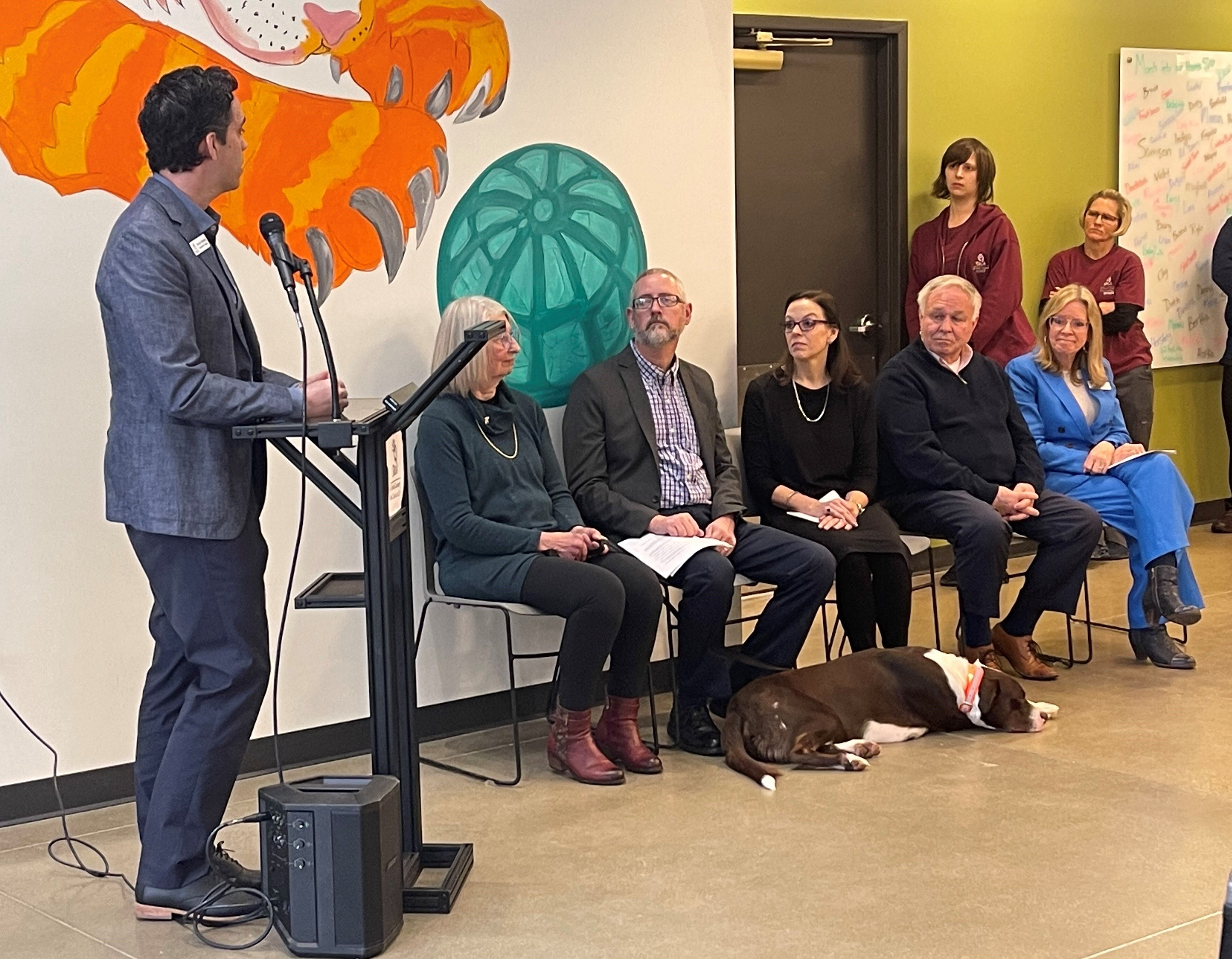 For the first time in our 97-year history, the York County SPCA, York's nonprofit animal shelter, has reached a 95% save rate. Very few animal shelters with similar size and scope of mission achieve a 90% or greater save rate, which industry experts designate as no-kill status. This benchmark demonstrates that our organization is saving every animal who can be saved.
In 2019, the York County SPCA staff and board of directors set out to transform the organization through progressive new policies and programs aimed at creating more live outcomes for animals in our community. The goal of these programs was to increase the organization's "save rate." Save rate is defined as the number of animals who enter the shelter in a calendar year and leave with a live outcome. Live outcomes can include adoption, reuniting a lost pet with their owner, transfer to a rescue, and others. "Our ambitious goal was to increase our save rate to 90% or better. To do that, we had to get our house in order. We began by getting a handle on our data so we could be strategic leaders. Then, we changed our culture, became operationally efficient, and leaned heavily on our community for support", said Steven Martinez, York County SPCA, Executive Director.
Through robust data collection, we learned that our greatest "lifesaving gaps", or areas where the largest number of animals were being euthanized, were among feline populations. We created programs such as feline fostering, Shelter-Neuter-Return, and a working cat program to address these lifesaving gaps. In 2022, we placed 458 cats in loving foster homes, a 135% increase from 2021. The impact of these programs helped us increase our save rate from 84.6% in 2021, to 95.1% in 2022.
"This may sound like a boring statement to make, but DATA saves lives, and enabled us to achieve a goal that three years ago seemed impossible," shared Martinez. "Although we are now considered a 'no-kill' animal shelter, I don't care for that no-kill language because it is misleading and imprecise. I much prefer to talk about save rate, and ways the community can partner with their local animal shelter to support their journey to 90%".
Our journey is not over and there is a lot more work to be done. "It is one thing to achieve a 95% save rate, now the challenge is to see if we can do it again. Consistently. Every year." Martinez concluded.
It takes a community to save animal lives. You can help the York County SPCA sustain our save rate by donating to support our programs and services, volunteering, or by spreading the word.