Home for the Holidays: Small Animal Adoption Event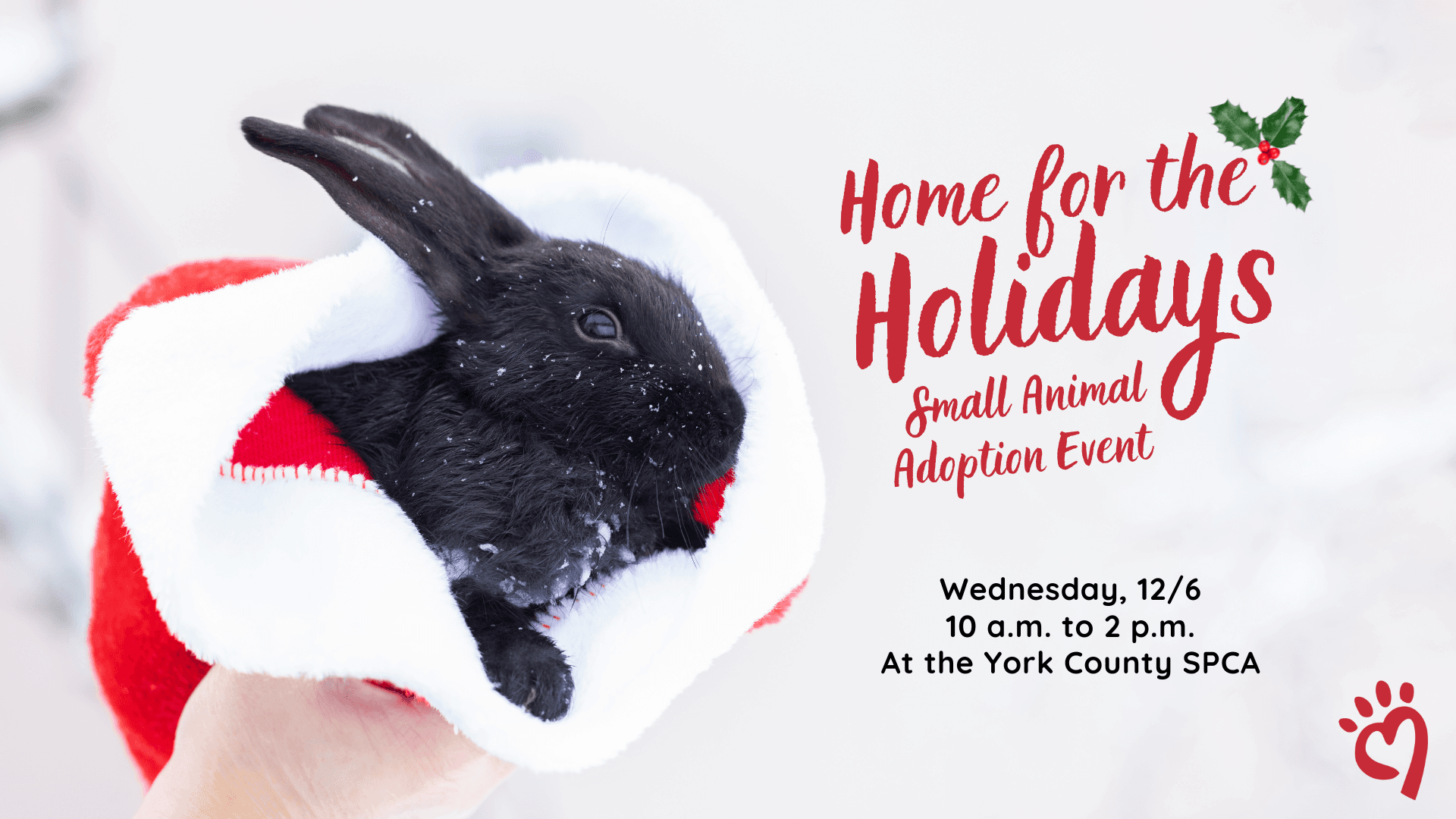 Give the gift of a forever home this holiday season! Join us for 'Home for the Holidays' – an adorable small animal adoption event at the York County SPCA. Your new furry friend is waiting to bring joy and warmth into your home. Let's make this season extra special for them!
Join us on Wednesday, December 6 from 10 a.m. to 2 p.m. at the Brougher Companion Animal Shelter located at 3159 N Susquehanna Trail, York, PA 17406.
!! READ THE FOLLOWING IMPORTANT INFORMATION IF YOU ARE INTERESTED IN ATTENDING !!
• Please complete a general small animal adoption application HERE -> https://www.shelterluv.com/matchme/adopt/YORK/Rabbit at least THREE DAYS IN ADVANCE of the event to allow our staff to have ample time to review it and pre-approve you.
• All adoptions will be $25 off the adoption fee.
• BYOC (Bring Your Own Carrier) is encouraged, however, we will have premade cardboard carriers if needed!
• Once you enter the shelter, our staff will be able to walk you through the process of meeting and interacting with the small animals in our conference room before choosing which one(s) you would like to finalize your adoption for.
• Cashless payments ONLY please.
• To view all our available small animals, visit our website HERE -> https://ycspca.org/adopt/other-available-animals.html
• Please consider making a lifesaving donation with cash or card during this event to support the small animals in our care.
Thank you for supporting us. Our small animals are 'paw-sitively' excited to find their 'hoppy' homes for the holidays!