Meet Our Executive Director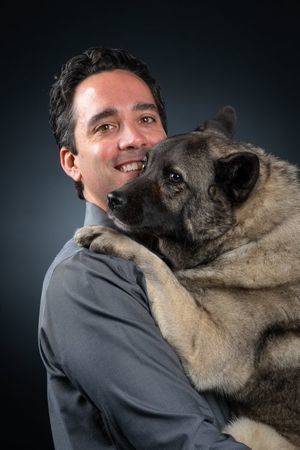 Steven Martinez / Executive Director
Steven Martinez is the Executive Director of the York County Society for the Prevention of Cruelty to Animals (SPCA). Steven became the Executive Director in September 2019. Steven oversees a passionate staff of 55 employees, an engaged group of nearly 340 volunteers, an operating budget of over $4 million, and a 25,000-square-foot building that can house over 100 dogs, 320 cats, 50 small animals, a veterinary wing, a high volume spay/neuter clinic, and lots of animal enrichment, human service, and educational programs.
In the fall of 2019, Steven, and the entire York County SPCA team implemented a strategic plan they called the Best Practices Transformation, which increased their save rate from 53% in 2018 to 95% as of June 2022. Increasing the York County SPCA's save rate by 42 percentage points in less than three years indicates how passionate, dedicated, and hard-working the staff and volunteers are to this mission. It has been a remarkable journey, filled with interesting stories and lessons learned.
Prior to serving at the York County SPCA, Steven was the Communications Director for the Community Action Association of Pennsylvania where he supported the communication strategy for Pennsylvania's 43 Community Action Agencies.
Prior to his nonprofit management work, Steven spent the first 10 years of his career in the for-profit sector working in the venture capital and investment sectors where he supported many technology-based start-up companies.
Steven earned his Master of Business Administration from Loyola University Chicago and his Bachelor of Science in Business Administration from Oklahoma State University. In 2010 Steven thru-hiked the Appalachian Trail, a 2,180 footpath that starts in Georgia and ends in Maine. He continues to cultivate his interest in the outdoors by fly fishing, golfing, and exploring rail trials. Steven and his wife Alison enjoy spending time with their three dogs, three cats, and five chickens.