Meet Our Executive Director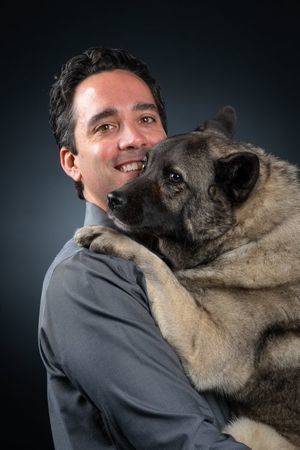 Steven Martinez / Executive Director
Steven Martinez is the Executive Director for the York County Society for the Prevention of Cruelty to Animals (SPCA). Steven became the Executive Director in September 2019. Steven oversees a passionate staff of 48 employees, an engaged group of nearly 420 volunteers, an operating budget of over $2.7 million, and a 20,000 square-foot building that houses over 85 dogs, 320 cats, 50 small animals, a veterinary wing, a high volume spay/neuter clinic, and lots of animal enrichment, human service, and educational programs.
Since Steven took over in the fall of 2019, his team doubled both the York County SPCA's live release rate and save rate by implementing their 2020 Best Practices Transformation. The 2020 Best Practices Transformation focuses on:
Addressing the shelter's consistently high volume of felines surrendered to the shelter each year. This project is called the Community Cat Initiative (CCI). CCI offers York County a real, long-term solution to addressing its unowned community cat challenges while managing the shelter's feline intake population.
Implementing Adopters Welcome, which is a comprehensive, progressive approach to finding, engaging, and supporting new adopters. It is a customer centric philosophy that seeks to encourage adoption by reducing barriers to adoption.
Improving internal and external communications. The York County SPCA is designing programs to go out into communities where our education and services are needed.
Overhauling the shelter's entire information technology infrastructure, which provides the staff and volunteers with the tools they need to achieve the shelter's mission and carry out the Best Practices Transformation.
Steven earned his Master of Business Administration from Loyola University Chicago and his Bachelor of Science in Business Administration from Oklahoma State University. In 2010 Steven thru-hiked the Appalachian Trail, a 2,180 footpath that starts in Georgia and ends in Maine. He continues to cultivate his interest in the outdoors by fly fishing, golfing, and exploring rail trials. Steven and his wife Alison enjoy spending time with their three dogs, three cats, and four chickens.