Our Mission for Animal Welfare
At the York County SPCA, it is our proud responsibility to serve as the authority on animal welfare in our community. We uphold a zero-tolerance policy for animal cruelty or neglect. The YCSPCA employs a Humane Society Police Officer to investigate reported crimes against animals and, if necessary, to work with local officials in prosecuting animal cruelty offenders. Last year, the YCSPCA investigated and prosecuted more than 250 cases of animal cruelty or neglect in York County. 
MEET THE FIELD SERVICES TEAM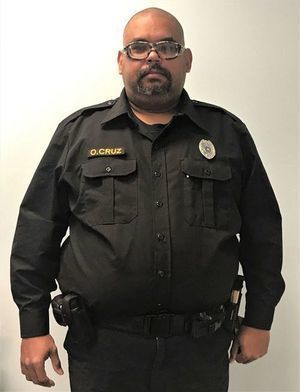 OTTO CRUZ / HUMANE SOCIETY POLICE OFFICER
Otoniel Cruz, aka Otto, began his role at the York County SPCA in November 2019 as the Field Services Agent. After training to become a Humane Society Police Officer, Otto was sworn in as an HSPO in December 2020 and now serves as Humane Society Police Officer for the YCSPCA. Otto provides invaluable animal welfare and community outreach services to the York County community. He responds to reported crimes against animals; supports police in investigating and prosecuting animal cruelty offenders; and, when necessary, transports neglected animals to the safety of the YCSPCA shelter. 
In addition to standing up for animals who otherwise would not have a voice or are unable to help themselves, Otto has helped to roll out our Community Cat Initiatives. He provides trapping, transportation, and outreach services as it pertains to trap-neuter-return (TNR) of community cats and dogs within York County. Otto also schedules spay/neuter appointments for cats being trapped, provides community education about TNR, refers caretakers to community resources, and identifies colonies throughout the community needing proactive TNR assistance. 
Born in Bayaman, Puerto Rico, Otto became a police officer at the age of 18. He served as an officer for ten years before moving to the states. Now, having lived in York for more than a decade, Otto serves a crucial role in our community. He protects and gives voice to those who cannot speak. Additionally, Otto's fluency in Spanish allows us to meaningfully reach more members of the York County community. Through his animal welfare and community outreach efforts, Otto is a vital member of both the YCSPCA team and our community.