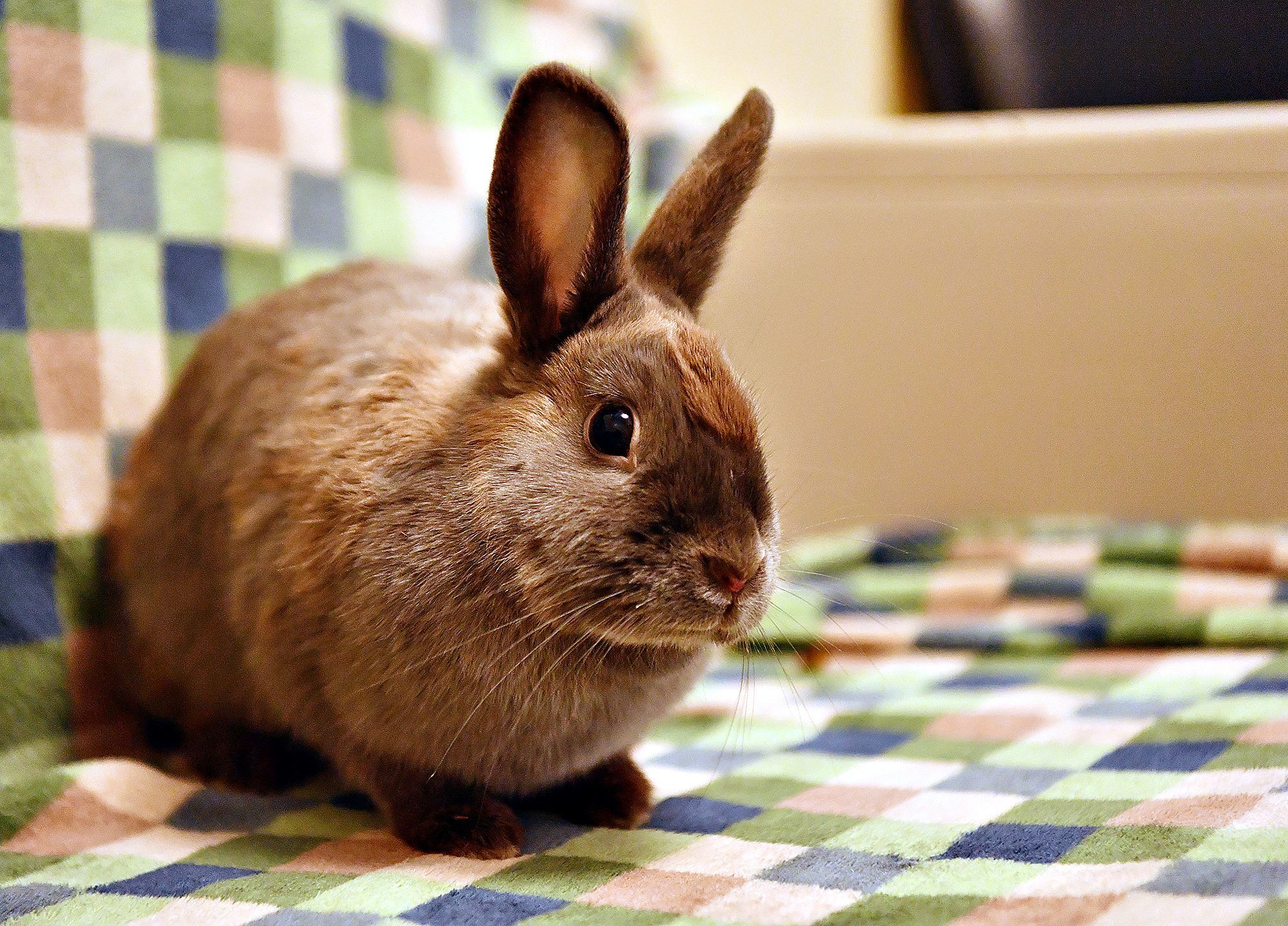 Photo provided by Dawn Sagert/The York Dispatch 
At the York County SPCA, we take great pride in the care we give our animals. We do everything in our power to provide them with a safe and healthy environment as well as a mentally stimulating one. Our Small Animal Program is no different. In fact, the Small Animal Program was recently featured in Animal Sheltering magazine, the award-winning and nationally distributed official publication of The Humane Society of the United States, for its successful enrichment strategies.
Just like dogs and cats, small animals require enrichment, what we define as improving an animal's well-being through mental and physical play, safety, and comfort. Our small animal room holds over 15 cages with the capacity to hold upwards of 23 small animals. We have many small critter cages for animals such as hamsters, mice, and gerbils, as well as aquarium tanks for things like lizards, snakes and other reptiles. Our typical small animal cages hold rabbits, guinea pigs, ferrets, and even rats. We also have a variety of bird cages for winged friends of all sizes. That's a lot of small animals to provide with housing, care, and enrichment; and before you ask, yes – we've had all these animals and more come through our shelter!
Some of the enrichment we like to provide to our small animals are fleece blankets, critter specific toys, and out of cage time. The bedding is to provide comfort and warmth, allowing the animal to feel safe in their environment. The toys are for many things from encouraging healthy chewing habits to providing mental stimulation. We believe the most important enrichment we provide is out of cage time. For example, while a rabbit or guinea pig's cage is being cleaned, our Animal Care Technicians will place them in a larger room set up with tunnels and toys to give them time to stretch their legs and play like no one is watching! In the article published by Animal Sheltering magazine, "It's a Small World After All," YCSPCA Shelter Medical Director, Dr. Natalie Weekes, said, "You can really see a difference in their attitude…It's always fun to see really shy animals start to run through their play tubes and stick their head out and become interactive with people."
In addition to enrichment, we take pride in the medical care we provide for our animals, especially small animals as they require special care and medical training. Since coming onto our staff, Dr. Weekes has trained to become an expert in small animal care and developed an in-house medical program. She can diagnose injury or illness, prescribe proper medications, and perform small animal surgeries such as spay and neuter. This ensures that our small animals are in the best shape possible to live a healthy and happy life, both during their time in the shelter and for a long time afterwards.