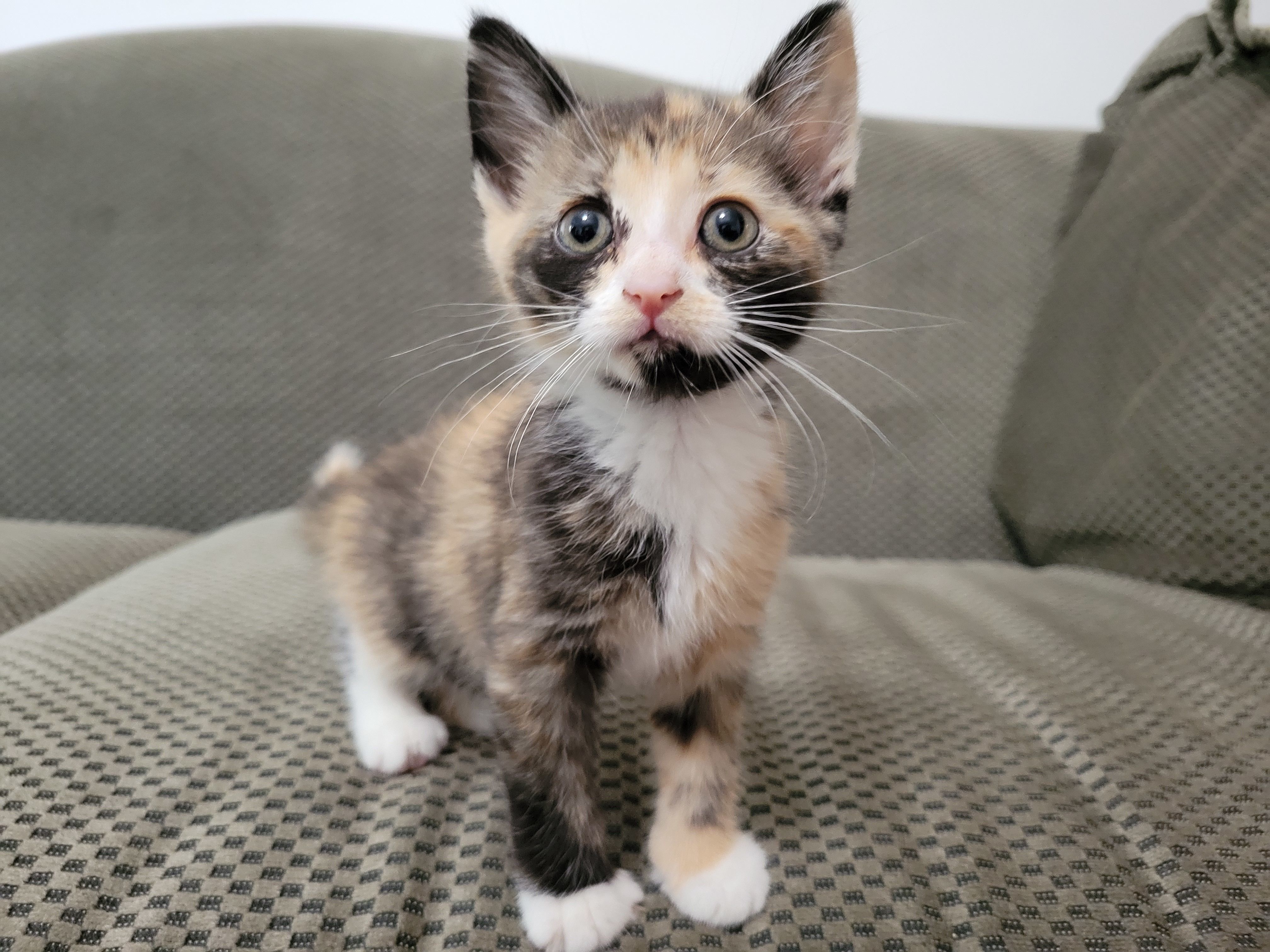 Through the expansion of our feline foster program, we are working to not only improve the wellbeing of cats and kittens waiting for forever homes, but we are also looking to save more lives.
We are taking proactive steps to expand our directory of foster caregivers and enhance the support provided to ensure our feline foster families are setup to succeed. For instance, we now provide nearly all needed supplies and coaching to foster caregivers so they have minimal out-of-pocket expenses and they don't have to be experienced caregivers. We have even been lucky enough to already see the fruits of our labor. In 2020, less than 40 cats and kittens went through our foster program. In 2021, we sent 196 felines into loving temporary homes while they waited for adoption.
Why is fostering so important? Shelters can be a stressful and scary place for animals. No matter how hard the staff and volunteers work to create a loving, enriching, and relaxing environment, it cannot compare to the calming comforts of a home. In a shelter, cats experience high stress levels and are exposed to other cats. This is the perfect recipe for a fast-spreading upper respiratory infection or a host of other avoidable illnesses. For kittens or cats who already feel under the weather or are injured, a foster home provides them with one-on-one care in an environment where they are less likely to be reinfected and more likely to heal faster. 
Kittens under eight weeks of age do not have fully developed immune systems yet, and they are especially susceptible to illness. Getting them into a foster home can sometimes mean the difference between life or death. These young kittens may not be able to recover from something which a fully developed and vaccinated adult can recover. Kittens often require specialized attention to make sure their little bodies are eating and drinking enough, using the litter box, and staying healthy.
Cranberry is a perfect example. When this sweet kitten was found in York City, she was barely clinging onto life. A kind community member brought her to the shelter and, as soon as she was medically stable, we sent her to one of our most experienced, long-time foster caregivers, Sarah Perina.
Sarah was able to provide Cranberry with the specialized, one-on-one care she needed, and ultimately, heal the little lovebug to health. Sarah said,
"Four-week-old Cranberry looked in rough shape when she was brought to the York County SPCA. Along with an upper respiratory infection, she had a bacterial infection in both eyes, which spread across her face. She would not have survived if she remained outside where she was found. But through the miracles of veterinary medicine and a warm cozy bed in a foster home, Cranberry is now thriving. Currently her days are spent being a playful, curious kitten. Her future looks bright!"
We can't say it enough – fostering truly does save lives.
Socialization and behavior support also play major roles in feline fostering. As anyone who has owned a cat knows, cats do not like change. Almost all cats do not like going in a carrier, car, or to the vet. Being at a shelter is almost like one long vet visit for a cat. This can make even the most snuggly and loving house cat act like a totally different animal. Nobody likes to be stressed, and I think we can all agree that, when someone is trying to function under high amounts of stress, they are not the best version of themselves. This is often the case for adult shelter cats. They do not present like themselves in adoption meet-and-greets because they are too nervous. So, they often get passed over, which lengthens their shelter stay, which causes them more stress. See the problem? If we take these cats and put them into a foster home where they can relax and be themselves, we can learn more about their true personality and help to find them the best possible match. We have recently begun implementing video meet-and-greets with extra-shy cats in their foster homes. This helps an adopter see how the cat really acts in a home where they are comfortable and what they can expect after a decompression period in their new home.
These are the reasons cats and kittens need foster. Now, all we need are more homes to help these felines. We are always looking for more foster caregivers, especially those willing to foster adult cats. If you would like to be the next York County SPCA feline foster caregiver, please submit a foster application. Together, we can figure out what type of fostering best suits your lifestyle.
You can be the lifesaving difference for a cat or kitten in need.
Cranberry before and after: