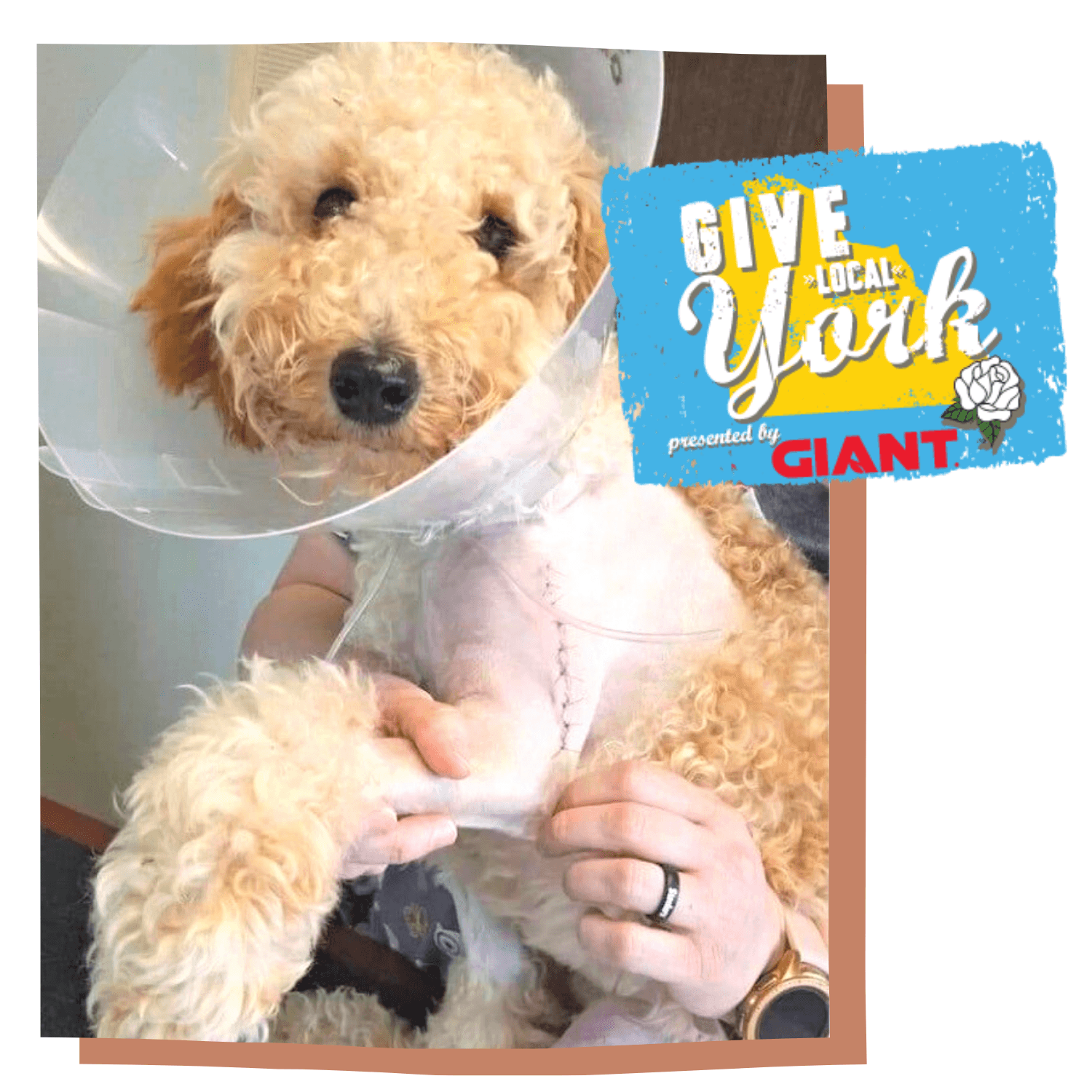 You can help save animals like Sherwood when you donate during Give Local York on Friday, May 6th, 2022.
Your donated dollars get stretched on Give Local York thanks to matching gifts, stretch pools, and other fundraising challenges.
That means your gift will have an even greater impact on animals in need, like Sherwood, who was found stray with two broken legs. After extensive surgery, rehabilitation, and round-the-clock care, he's finally recovering in a loving foster home. 
But none of that would have been possible without the generosity of supporters like you. We rely on your support to provide homeless animals with shelter, food, lifesaving medical treatment, daily care, and healing.
You can be the reason a homeless animal finds healing when you donate on Give Local York. You can be their hope. 
Please consider making a donation to the York County SPCA on Friday, May 6th, in celebration of York's monumental day of giving, Give Local York. Because every animal deserves a new leash on life.
How does your donation make an impact?
$15 - Provides a day of shelter for an animal in need
$25 - Provides a microchip so a pet can be returned to their family if ever lost
$50 - Provides heartworm medicine and flea/tick preventative for a dog and cat
$100 - Provides important vaccines for an animal when they arrive at the shelter
$200 - Provides food, water, toys, vaccines, medicine, and a microchip to an animal in need
Plus, join us on Friday for virtual events on Facebook and in-person events all day! Here's the event lineup: 
9am - Board of Directors Spotlight: Join us live to hear directly from a few of our board members about what makes the YCSPCA special to them.
10:30am - Cooper's Story: Get an update from a very special rescue pup, Cooper, adopted by one of our many amazing volunteers, Marty.
12:00pm - Meet the Dogs: Join us on Facebook Live to meet a handful of the adoptable dogs waiting to meet their furever families.
1:30pm - Meet the Cats: Virtually meet our available cats and find your purrfect companion.
3:00pm - Mattie's Story: We're back with Mattie's story in our Veterinary Wing. Hear all about his harrowing journey back to health thanks to our awesome vet staff and volunteers.
5:00 - 8:30pm - First Friday: Join us on North Beaver Street and at the York Revolution Stadium in Downtown York, PA for First Friday and Give Local York celebrations. After two long years, we're excited to see all of you in person!