Dry Pet Food Donation Drive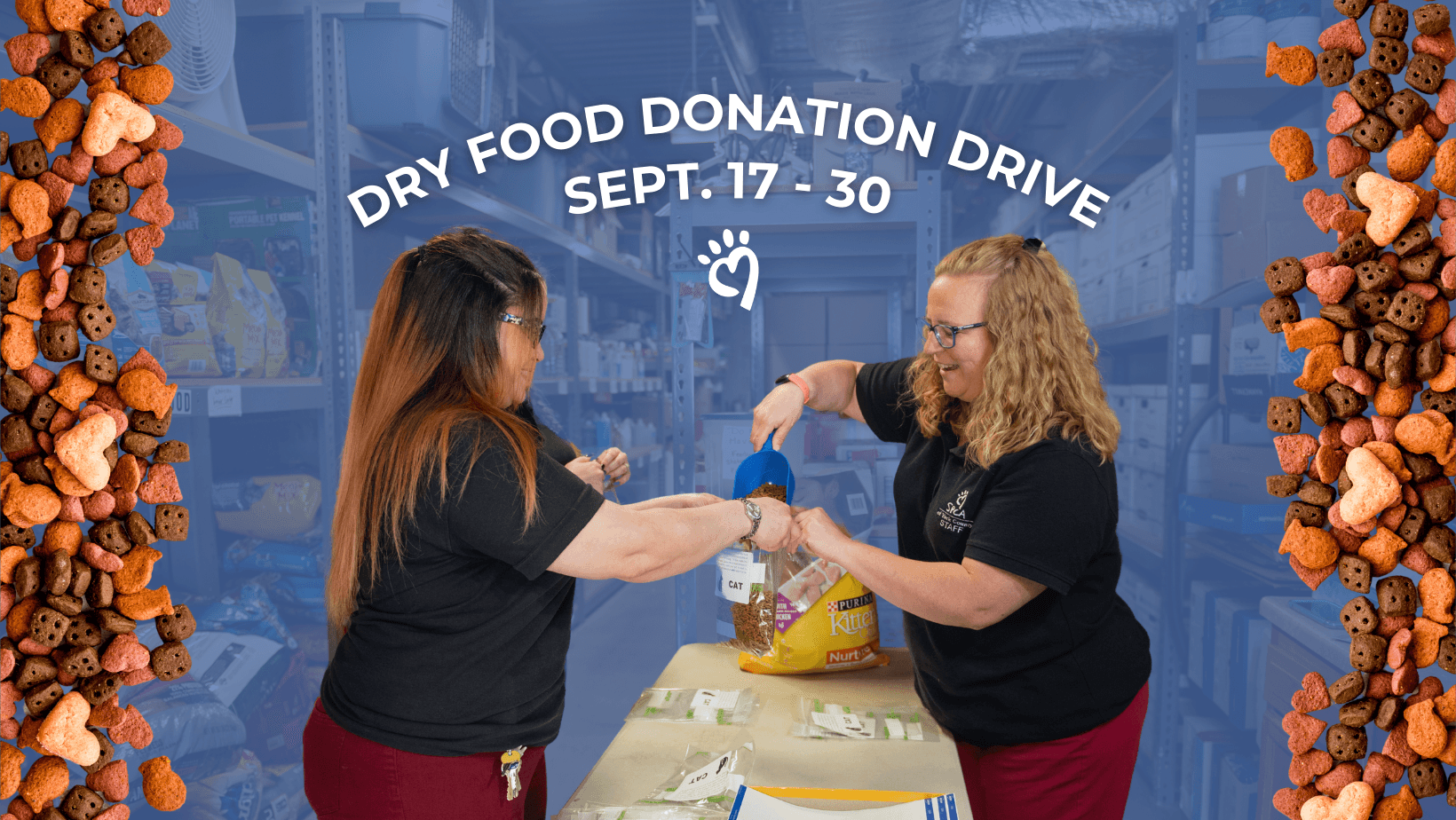 Not only are we committed to the welfare of the animals in our care and York County, we are also very passionate about serving pet owners and animal lovers as well! This is why we continue to commit time to maintaining and building out our human services programs. Our Pet Food Pantry is one such program. This provides free pet food to community members who are unable to afford it, such as fixed- or low-income individuals and those enduring financial hardship. With the surplus of pet food donations we receive, we give back to the community.
We are hosting a dry pet food donation drive for the last two weeks of the month, September 17-30! The pet food items that are donated will benefit the animals in our care, as well as pet owners who utilize our Pet Food Pantry. We are accepting all dry pet food items in designated donation bins at our shelter, the East York Petco, and the York PetSmart.
**Note: We even accept dry pet food that is open, but it must be unexpired and in its original packaging.
If you would like to have donation items shipped directly to our shelter, we encourage you to shop our Amazon Wish List by clicking the link below.
Every bag of pet food counts, even if it's just one! Thank you from the bottom of our hearts and paws!
East York Petco
2420 Eastern Blvd
York, PA 17402
https://stores.petco.com/pa/york/pet-supplies-york-pa-2814.html
York PetSmart
351 Loucks Rd
York, PA 17404
https://www.petsmart.com/stores/us/pa/york-store1211.html