First Friday Halloween Pet Parade & Costume Contest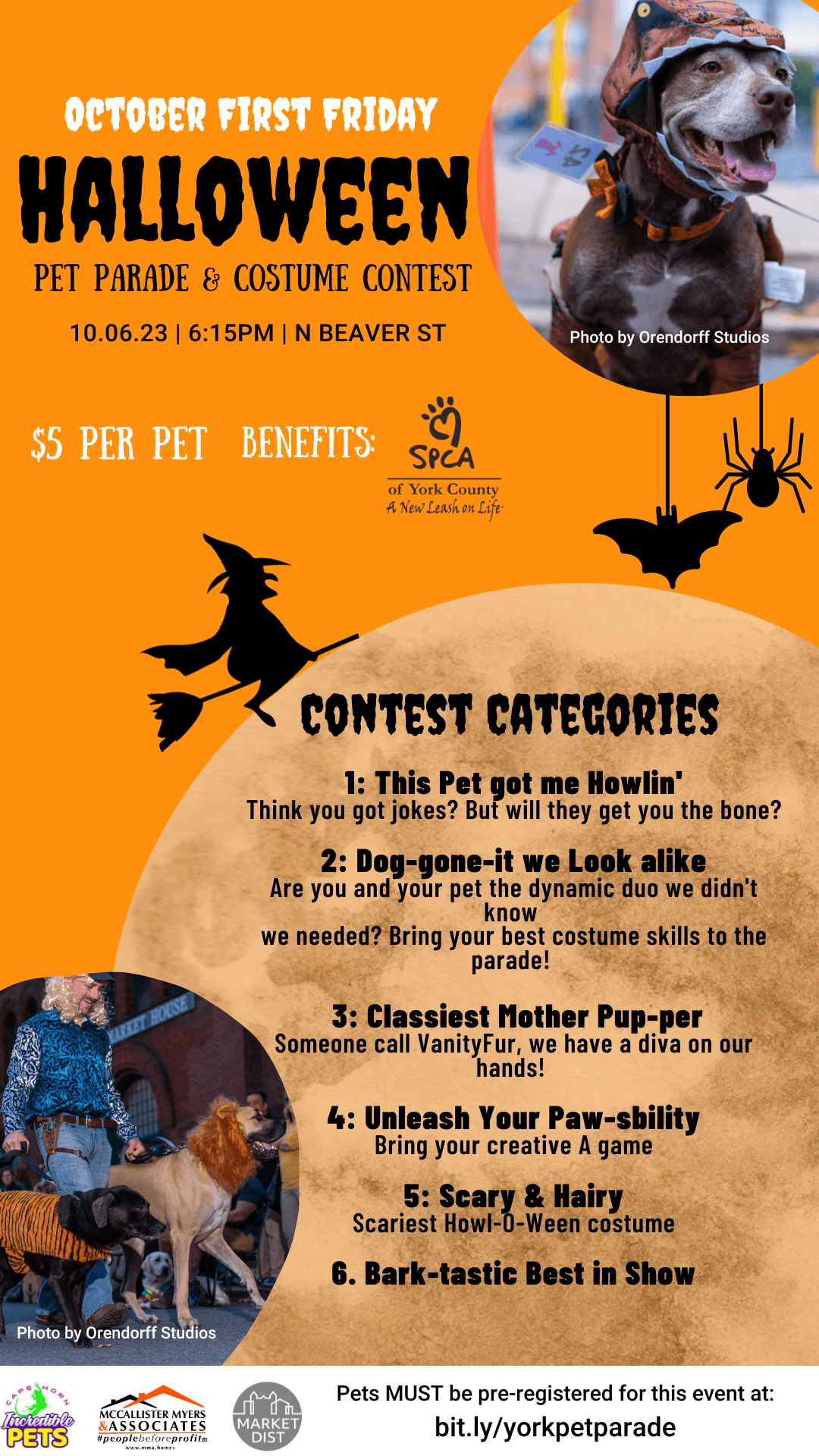 Bring your pet(s) and have some fun! This is a family friendly event, please make sure all costumes are appropriate. All pets must be kept on leashes and under control by their owners. Please remember to clean up after your pet.
Pre-Registration is REQUIRED. $5 per pet. $ will be collected during check in at the event. PLEASE BRING EXACT CASH. Money raised will be donated to the York County SPCA. Deadline to register for contest & parade is September 29, 2023.
Check in will be from 5:45pm-6pm on Friday outside of White Rose Bar & Grill.
6:15pm-7pm will be the parade and judging portion of the event.
Winners will be announced after the last pet has passed the judges table and deliberation. Prize baskets for each category winner are provided by Cape Horn Incredible Pets!
Categories:
This pets got me howlin'
- Think you got jokes? Will they get you the bone?
Dog-gone-it, we look alike
- Are you and your pet the dynamic duo we didn't know we needed? Bring your best costume skills to the parade.
Classiest Motherpupper
- Someone call VanityFur, we have a diva on our hands!
Unleash Your Paw-sbility
- Bring your creative A game
Scary & Hairy
- Scariest Howl-O-Ween costume
Bark-tastic Best in Show
Questions? Email marketdistrictyork@gmail.com subject line "October First Friday."