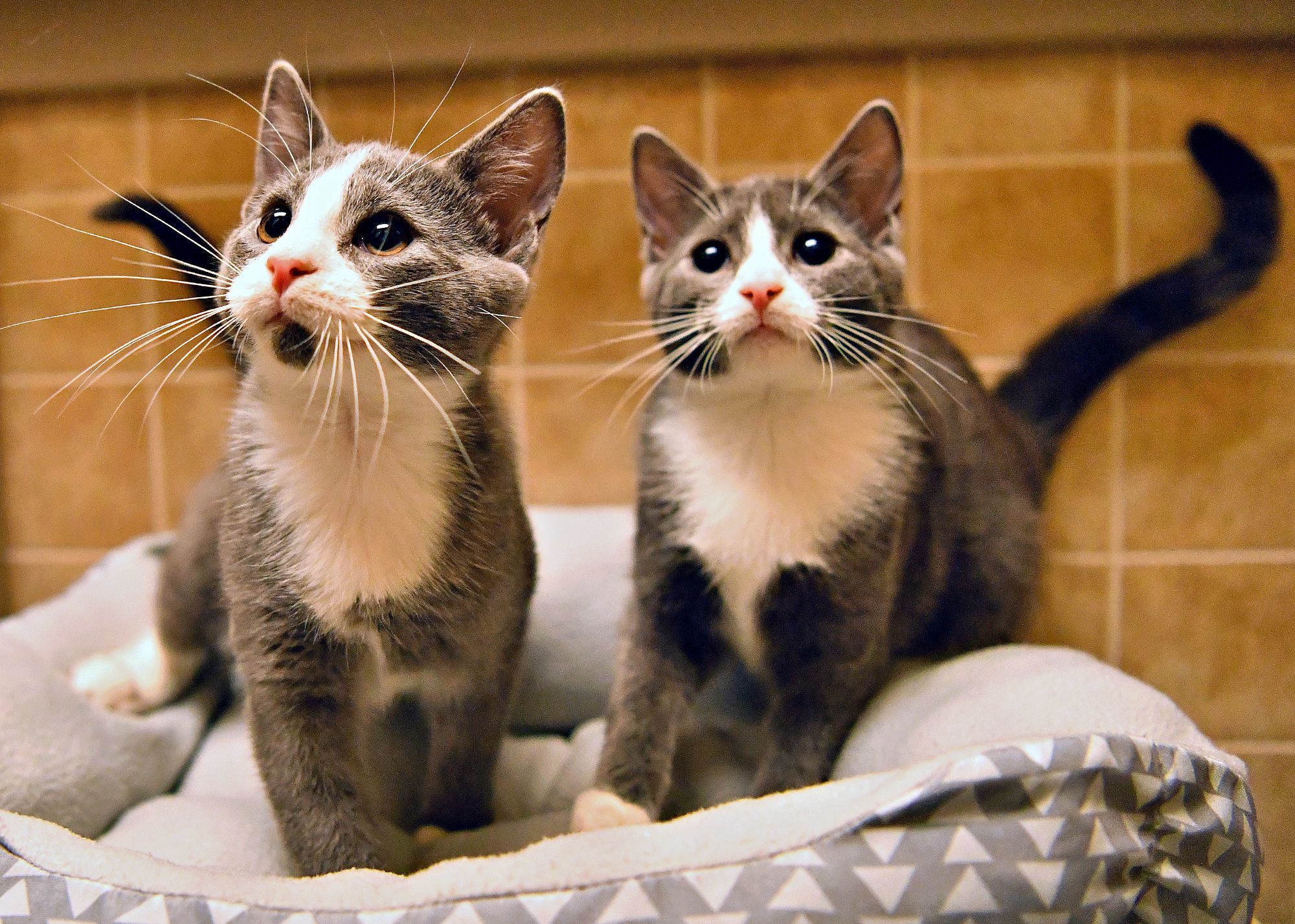 Photo provided by Dawn J. Sagert/The York Dispatch 
Cat owners have traditionally received inconsistent and contradictory advice on when is the best time to spay or neuter their pet. A new coalition between various veterinary and cat fancier organizations aims to make that confusion a thing of the past. The American Veterinary Medical Association, the Association of Shelter Veterinarians, the American Board of Feline Practitioners, and others have all come together to make a single, simple statement about spaying and neutering cats. These organizations recommend that all cats be spayed and neutered by the age of five months. They have banded together to promote the "Feline Fix by Five" initiative, which is designed to help veterinarians educate their clients on the medical, behavioral, and community benefits of early spay/neuter for our feline friends.
Why is the Feline Fix by Five initiative important?
Most pet owners (75% in one study) said either they do not know when their cat should be spayed or neutered, or they falsely believed cats had to be 6 months or older.  
Spaying cats prior to their first heat can dramatically decrease the incidence of aggressive mammary cancers later in life, and eliminates life-threatening emergencies like dystocia and pyometra. Aggression, urine spraying, and other hormone-driven behaviors in males can be prevented by early neuter. The risk of accidental kitten litters is virtually eliminated by ensuring both females and males are spayed/neutered by five months of age.
By proactively scheduling spay/neuter when a client brings their kitten for hisor her last vaccination appointment, owners are more likely tofollow through with spaying and neutering their cats.
There is currently no evidence of long-term adverse health effects or an increase in surgical complications with spay/neuter of pediatric cats. This, combined with the known benefits of early spay/neuter, leads veterinarians to encourage Feline Fix by Five. 
The AVMA, AAHA, AAFP, The Winn Feline Foundation, the Catalyst Council, the Association of Shelter Vets (ASV), the International Cat Association, and the Cat Fanciers' Association have all come together in agreement on this topic. Veterinarians now have a consensus on which to base their recommendations, and cat owners now have a clear answer to "When should I spay or neuter my cat?" Fix by Five!
The veterinary team at the York County SPCA endorses the Feline Fix by Five initiative, and routinely performs pediatric spays and neuters on cats in our care. Part of our mission is to address the overpopulation of pets through spay/neuter – something our spay/neuter clinic works toward every day. The spay/neuter clinic accepts patients as young as 12 weeks for surgery. If you wish to schedule an appointment, we ask that you please visit our new website! Appointments can be made online at www.ycspca.org. If you would like more information about feline spay/neuter or any of our other services, please call 717-764-6109 ext. 301.