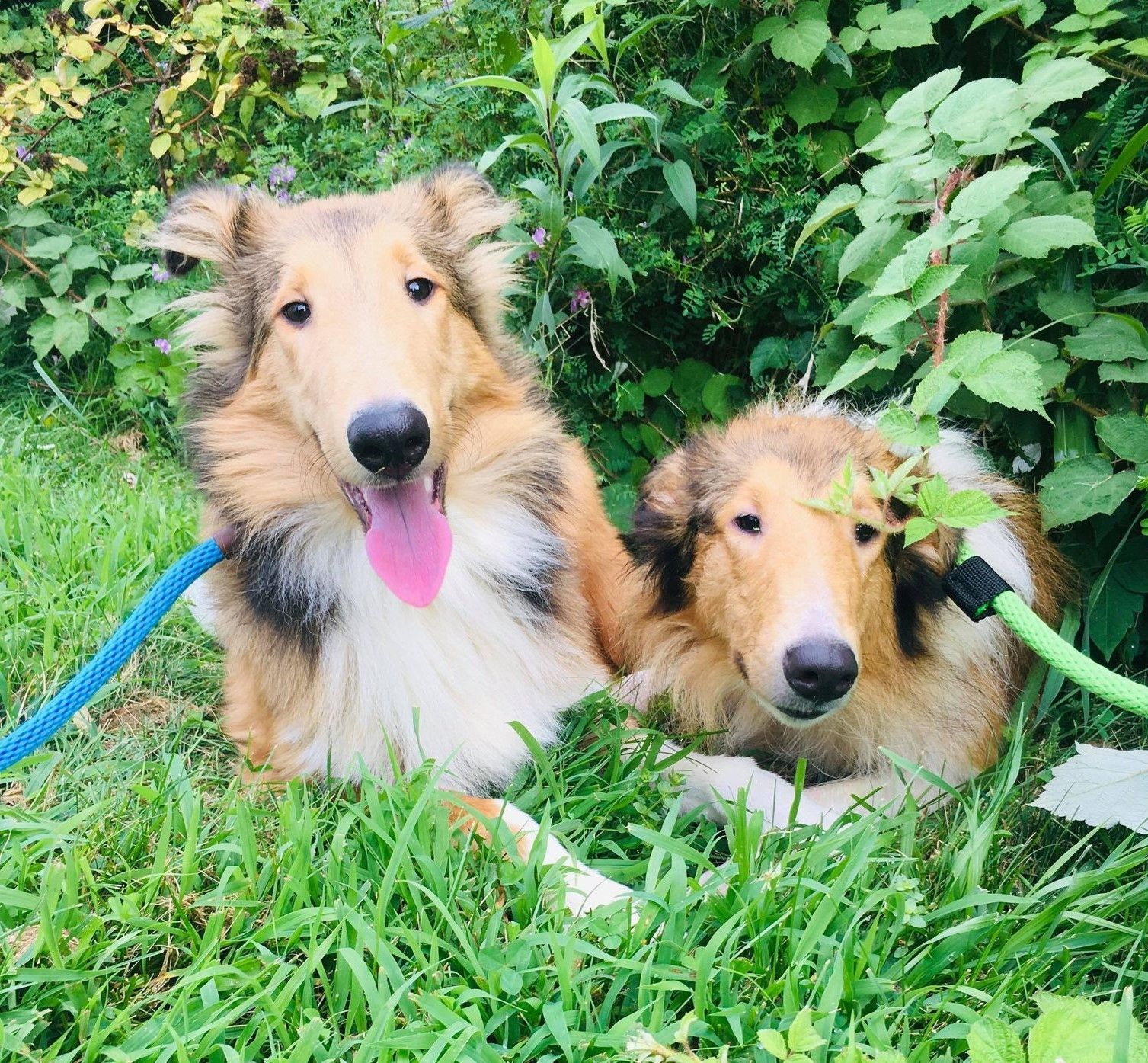 On a hot summer morning, our Field Services Agent, Otto Cruz, was getting ready to walk through the door of a run-down property, unsure of what he would find. He had been called in by the local police. The owner of the property had passed away in a house that was unlivable even for a human. They had suffered from a hoarding disorder. When Otto walked in, he found garbage piles spanning every foot of the floor, counters, and sofa whose upholstering and cushions were torn down to the wooden frame.  Empty frozen dinner trays, plastic packaging, rusting appliances, and more were littered throughout the home, presenting countless hazards for any person or animal.
Among the mess hid two sable Collies. Their fur was missing in some spots and matted in others, and their skin was crawling with fleas. They were so underweight that any remaining hair was thin and falling out, rather than the long, thick mane for which Collies are best known. They were terrified, weak, and untrusting of any human. One dog was running around the house endlessly, unable to find calmness in his highly anxious and stressed mind. The other dog had crammed herself under the bed in fear. The only way out was for Otto to dissemble the bed, freeing the trapped Collie. Otto spent the entire morning gaining the Collies' trust enough so that he could transport them from the house to the YCSPCA vehicle.
Under Pennsylvania law, it is illegal to house animals in an unsanitary living environment, which often encompasses hoarding situations. According to the Pennsylvania General Assembly, in Section 5532 of Title 18, "A person commits an offense if the person fails to provide for the basic needs of each animal to which the person has a duty of care, whether belonging to himself or otherwise, including any of the following: (1)  Necessary sustenance and potable water. (2)  Access to clean and sanitary shelter..."
One thing was very clear – these two dogs had neither.
Once they arrived at the YCSPCA shelter, our animal care team immediately went to work giving the dogs medicated baths and trimming their matted fur. We named them Lucas and Ethel. Then, the veterinary team spayed and neutered the Collies, treated their skin infections, and provided vaccines and microchips. They completed 4DX tests, which test a dog for heartworm and tick-borne disease. Both Lucas and Ethel were given heartworm and flea/tick medication.
Our behaviorist began slowly training Lucas and Ethel to walk on a leash. Since they were still skeptical of humans and had never known a leash before, it would take 15 minutes for the dogs to go from just the kennel to the door. Once they understood how to walk on leash, our volunteer supervisors began working with Lucas and Ethel to socialize them. Other volunteers and staff held play groups. Lucas and Ethel clearly loved one another and felt more comfortable by each other's side, so we assume they were likely litter mates.
Over the next few weeks, Lucas and Ethel transformed. Their skin cleared, fur began growing in, and they could walk our trails with the proud, graceful demeanor inherent to Collies' nature. Because they were still recovering from a traumatic past and required medical care, we arranged for Lucas and Ethel to be transferred to a breed-specific and foster-based rescue organization, Collie Rescue of SEPA, where they would receive the specialized, individualized care they needed. Once in their foster home, Lucas and Ethel made a true recovery.
Now, after physical, mental, and emotional rehabilitation, Lucas and Ethel have both been adopted and are living in the clean, loving homes they have always deserved.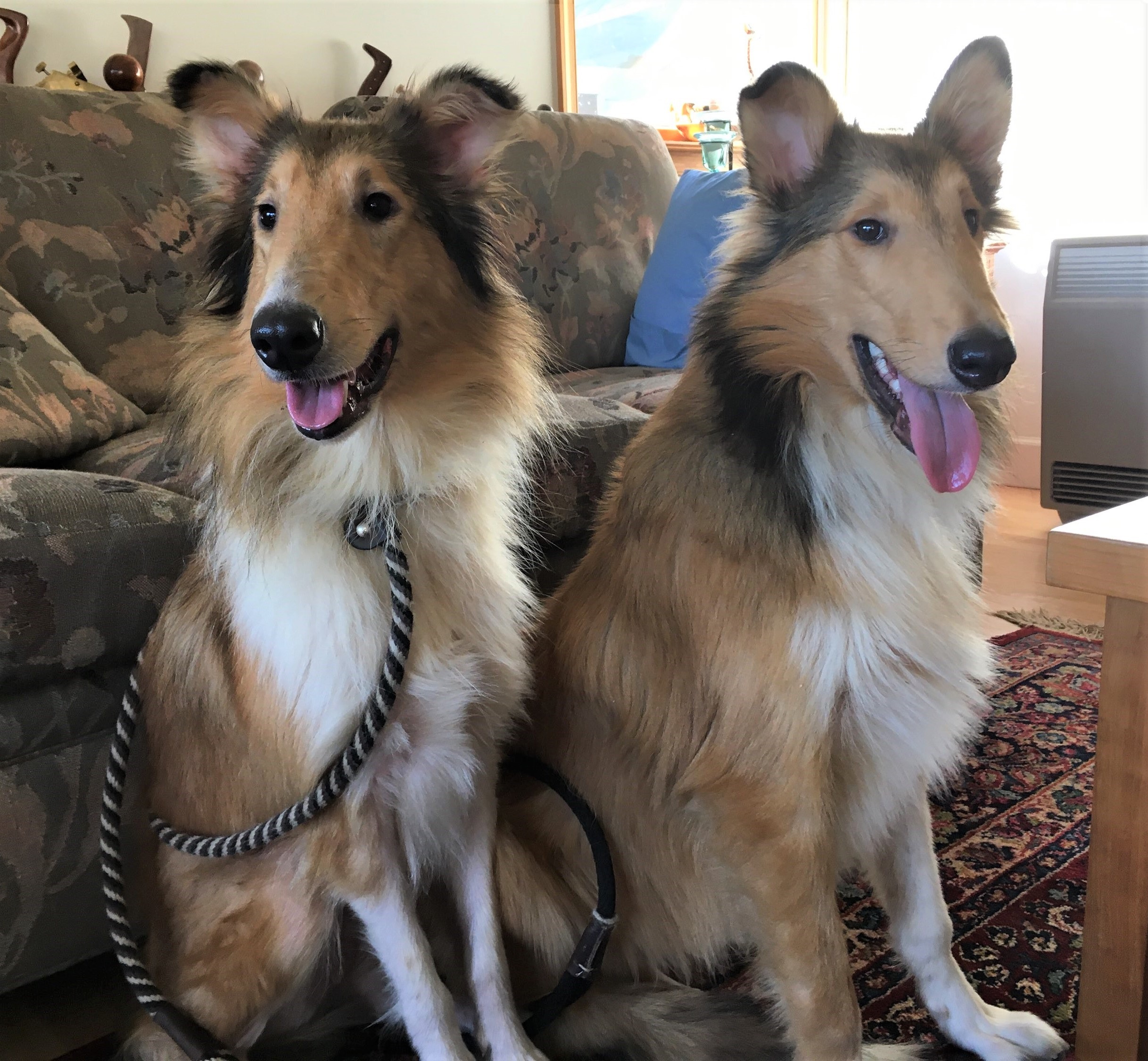 How to Report Animal Cruelty or Neglect
To report an incident of animal cruelty or neglect, submit this form on our website. You may also all the shelter at (717) 764-6109 or email info@ycspca.org.