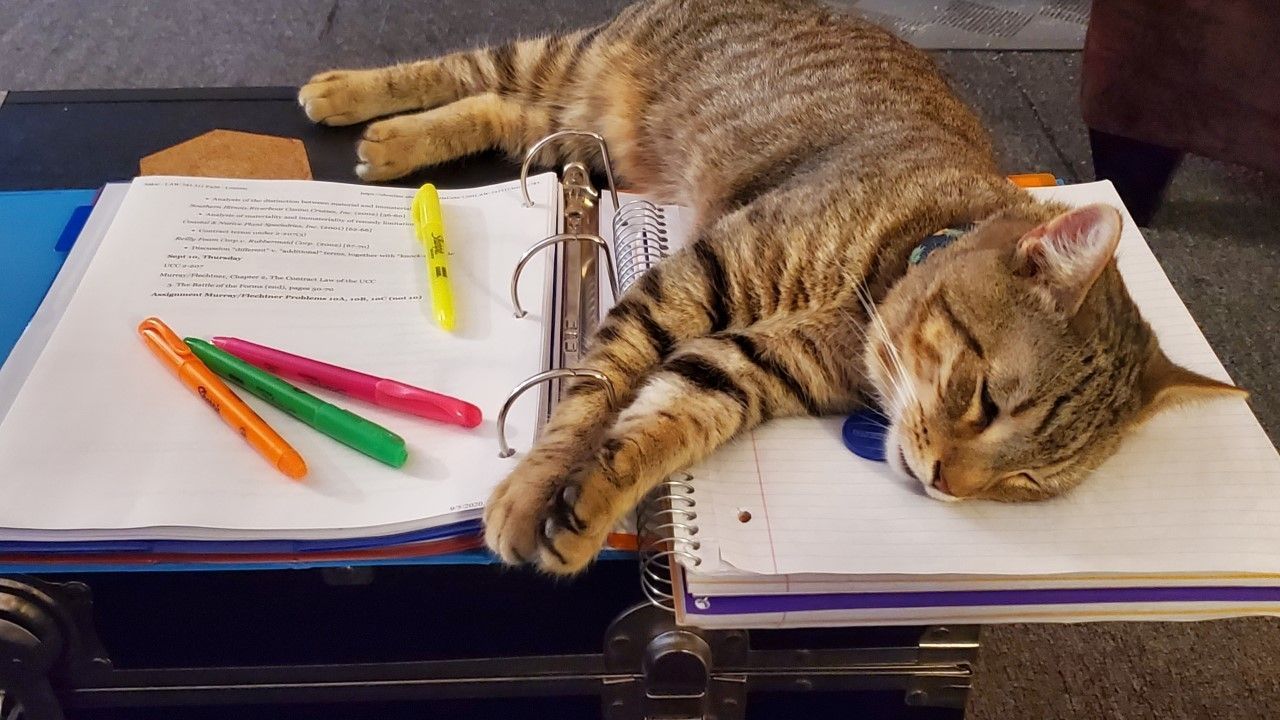 In times of need, animals can often become our best friend, our guiding light, and even our hero. They seem to know exactly when we need them most and how to show up for us. Their inherent knowing senses our call before we even speak it. And they do this for other animals, too, not only humans. 
We can see this in the story of Franko Slug, an unlikely bonded pair of cats, and Garth, a dog who became a support crutch for his new family just after adoption.
Franko and Slug
When Slug first came to our shelter, we were careful to keep him in a one-cat living space because we could not predict how other cats would react to him. Slug is blind. Some cats treat blind felines as friends, and some cats will become stressed or anxious around cats with disabilities. Slug, however, was not thriving on his own. He was timid, fearful, and not expressing his true personality. At the same time, we had another cat, Franko, who needed a hobby. Franko was a happy, sweet, social cat who seemed to be going a bit stir-crazy in his solo living space.
We took a chance and paired these two together. Almost immediately, magic happened. Franko took Slug under his wing and helped the little blind cat feel comfortable and at ease. Slug began coming out of his shell, playing more, moving around more, and being very vocal. Franko seemed to enjoy both the companionship and the leadership. It quickly became clear that these two were inseparable. They had not only become friends, but they also depended on each other. They had almost become brothers.
So, we officially deemed Franko and Slug a bonded pair. We knew adopting out a bonded pair of cats, one of whom is blind, would not be the easiest adoption, but we also knew these cats needed to stay together.
Finally, after a few months, the perfect adopter came along. Danie and her family adopted the bonded duo in August and renamed Slug to Jeffy and Franko to Arnold Remington (Arnie). And it seems the magic kept coming. Here is what Danie said:
"Our boys are amazing, and we love them so much! Arnie took a few days to adjust and hid from everything, but he has now settled right in, and he basically runs the place. He always begs for belly rubs and he gets as many as he wants! He loves looking out the open windows and listening to the real world. Jeffy learned his way around the apartment very quickly, even the furniture and the bay window! He has gotten so good at getting up and down different surfaces (he still hasn't figured out getting off the kitchen table yet, so we keep the chairs pushed in). He even jumped down from the couch and bed without having to feel for the ground twice now on his own! We're so proud! He loves to follow us everywhere and play with Arnie and wrestle. They are so cute together. Jeffy loves playing with toys that make noise and Arnie is obsessed with the laser pointer."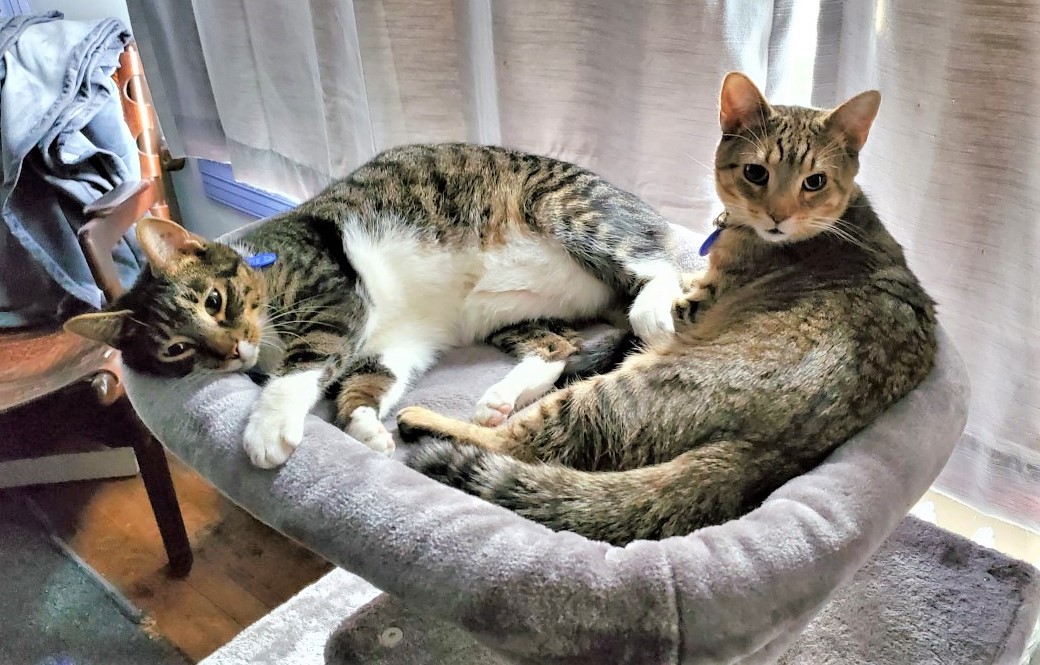 Garth
Dogs don't always show their superpowers to us in the shelter. Sometimes, it takes a home, and it takes a family. When Elisa and her family adopted Garth, they might have known they were saving a dog's life. But what they did not yet know was how Garth would step in to gift some magic to their family. Here is what Elisa said:
"Garth has been doing amazing and fit right into our home since we adopted him in April. He has been so much fun and comforting to have. He loves sun bathing, playing tug of war, playing catch, going for walks, and protecting the yard from intruding bunnies. But he really, really loves snuggling and getting all the belly rubs he can.
Our daughter [Brook] was diagnosed with Bell's palsy not long after we adopted Garth. He was a great emotional support for her during that time of recovery. We feel blessed to have him and thank you guys for giving us the opportunity to bring him home with us fur-ever."
Since then, Brook has made a full recovery with Garth by her side. We are grateful to Elisa and her family for giving Garth a loving home where his superpowers can shine.