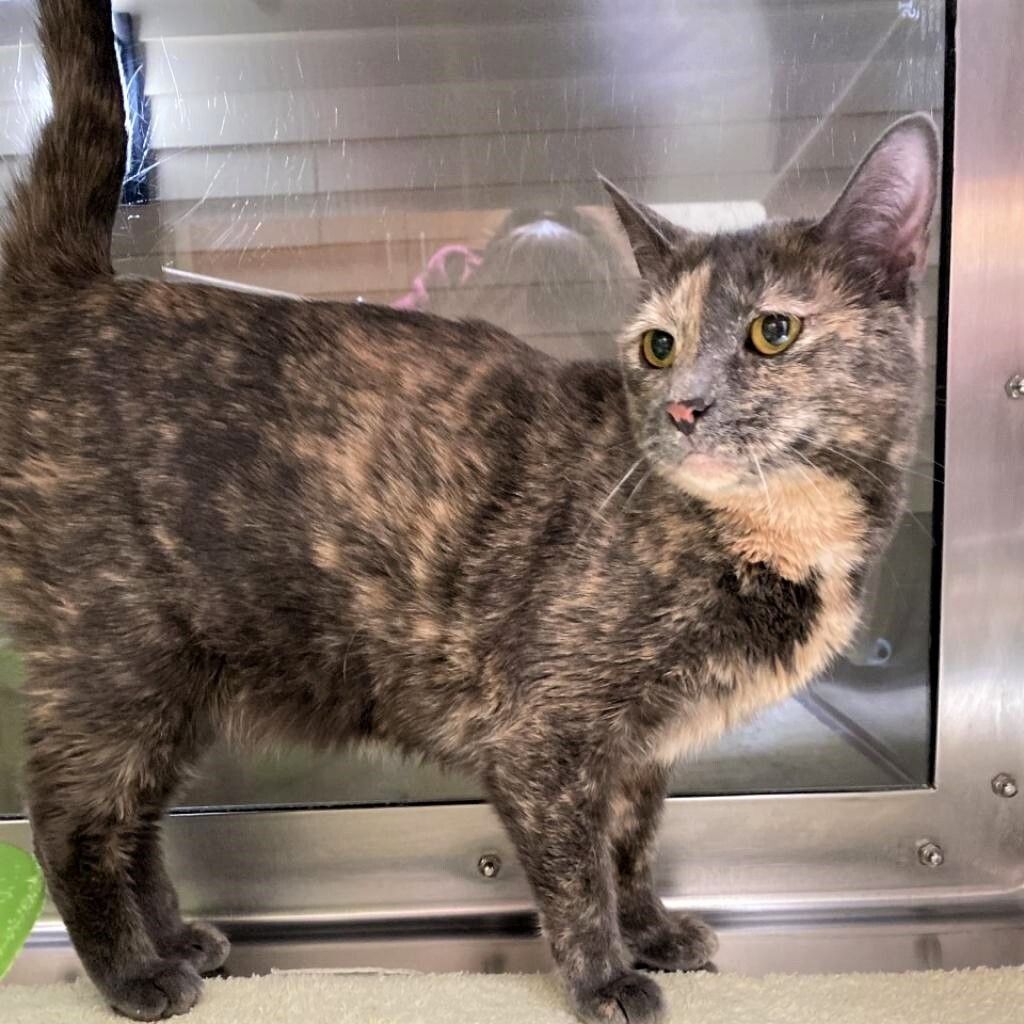 You never know what each day is going to bring at the shelter. For a variety of reasons, we tend to see the oddest and most severe medical cases. Layla certainly followed this trend. Layla is a very sweet five-year-old cat who came to us in early April. Her stay with us was uneventful. Other than a minor upper respiratory infection, she was a very healthy cat. Right after she was made available, someone saw Layla, fell in love, and decided to adopt her.  
Layla's new family elected to have pre-adoption blood work performed. Because we have so many animals in our care at the shelter, it is impossible to do blood work for each one. We reserve it for medical concerns where it is deemed necessary. However, every adopter can request blood work prior to taking their new pet home. This is a great way to find any underlying diseases and have baseline blood work to share with their veterinarian.  
When the shelter medical team ran Layla's blood work, we immediately thought something was wrong with the machine. The values we were getting did not match the cat in front of us. After taking a fresh sample of blood and receiving the same results, we knew that Layla was going to be one of the oddest medical cases at the shelter.  
Her blood work showed very elevated red blood cell counts. After some additional tests to rule out other causes, we determined she had Polycythemia Vera. This is a very rare condition where the blood-producing cells in the bone marrow develop and reproduce abnormally, thus causing too many red blood cells in the body. This can be very dangerous as it can lead to weakness, heart disease, and neurological symptoms. Because of the adopter's request for blood work, we discovered this condition before it had caused any symptoms in Layla. Thankfully, she is responding well to her treatments, which include collecting blood and giving a chemotherapeutic medication.
Now, Layla is basking in the love and comfrt of a forever home. This girl should have a long, healthy life ahead of her!