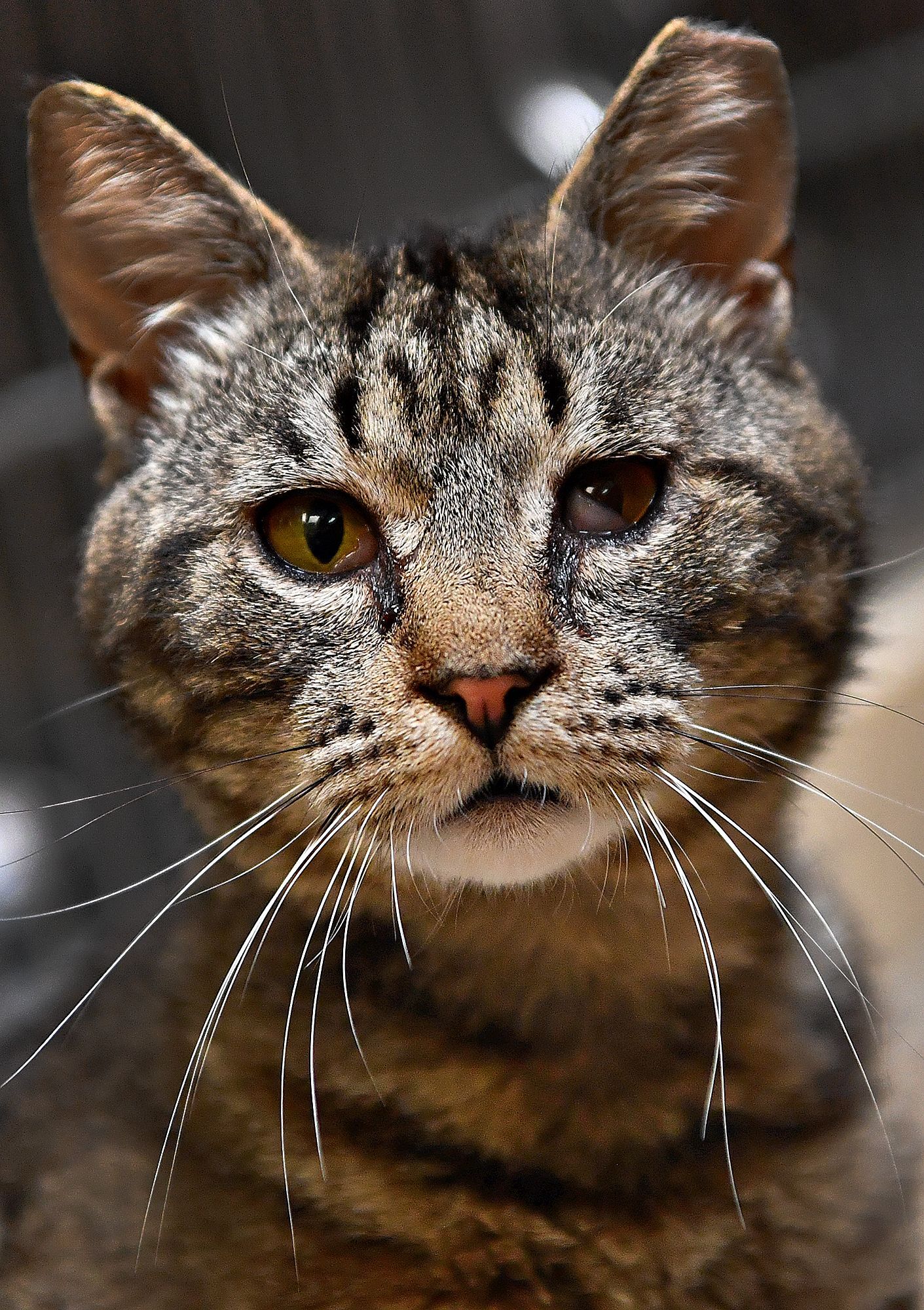 Every community cat that comes through our Trap-Neuter-Return (TNR) program at the York County SPCA receives a left ear tip while under anesthesia. Ear tipping serves as an clear indication that the cat is spayed or neutered and has received a Rabies vaccination. 
The procedure to remove a portion of the cat's left ear tip is very simple, and the veterinarian performing it needs only three pieces of equipment – a hemostat (or clamp), a surgical blade or pair of surgical scissors, and a styptic stick to stop any bleeding. The cat is under full anesthesia and does not feel the ear tipping procedure. After the tip of the ear is clamped, a sharp blade is used to remove about ¼ inch of the left ear. A styptic stick is then rolled along the edge of the ear to stop any bleeding. Each cat is also given an injection of pain medication to help prevent discomfort from the ear tipping and spay/neuter surgery itself.  
Once the community cat recovers from anesthesia and surgery and is released back into their outdoor home, the cut end of the ear heals, and the flat edge where the ear tip was removed is easily visible. When dedicated caretakers and community members who trap free-roaming cats for TNR see this cat wandering in their area or in a humane trap, they will know that this cat has already been spayed or neutered. They can safely release this cat if it appears healthy and try to trap cats that have not already been altered. By ear tipping cats who have already been spayed or neutered, we prevent the waste of resources by avoiding repeatedly sedating the same cats who have already had surgery. It's also better for the cat, who does not have to go through repeated episodes of general anesthesia. 
For more information regarding our Trap-Neuter-Return program, please visit our TNR Program page. We accept walk-ins for TNR Monday through Thursday, 8:00-8:30 a.m., one cat per person per day. Each cat must arrive in a humane trap, not a cat carrier. The cost for the program is $20 per cat, which includes spay/neuter, Rabies vaccination, and ear tipping.