Cat and Kitten Adoptions at East York Petco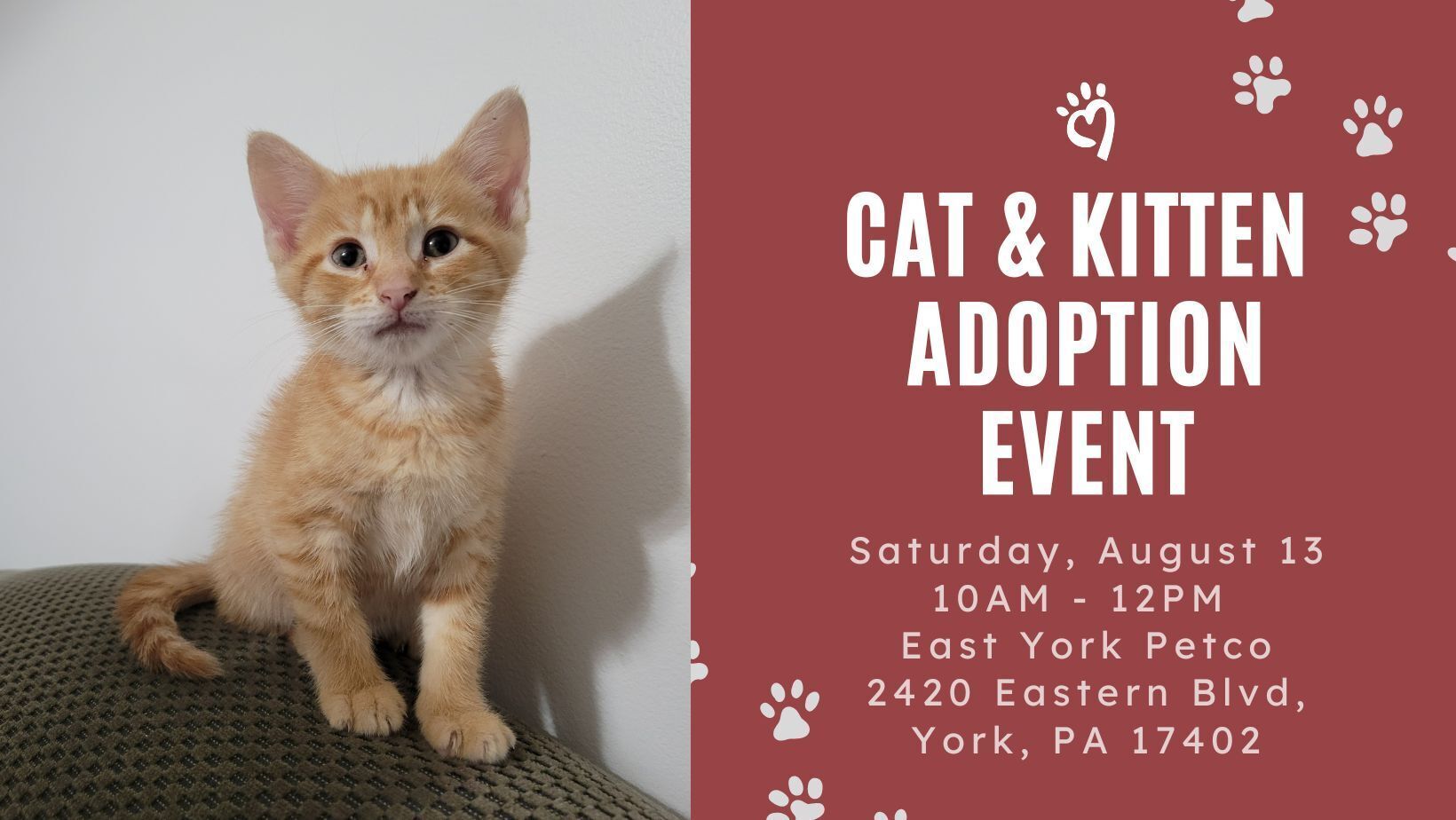 Join us for an in-person Clear the Shelters celebration at East York Petco on Saturday, August 13th from 10AM to 12PM!
There will be cats and kittens available for adoption. All adopters MUST have a pre-approved adoption application.
Applications typically require 3-4 days for approval, so make sure to submit your application as early as possible.
Further, this will be a cashless event. Please bring a credit or debit card with you for adoption fees.
We will also be accepting supplies for the folks who take care of our kittens before they're big enough to get adopted, our spectacular kitten fosters! (Please note, these items are donations only and will not be accepted in lieu of adoption fees.)
Make sure you don't miss out on these cute furbabies!
- Full list of our most needed shelter/ foster supplies: https://ycspca.org/get-involved/wish-list.html
- Cat adoption application: https://www.shelterluv.com/matchme/adopt/YORK/Cat